Shola Oyewole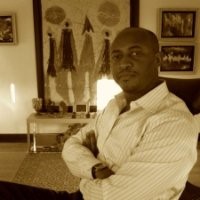 Chief Information Officer
UNITED THERAPEUTICS
As a member of the Senior Executive Leadership of United Therapeutics Corporation, I provide technology vision and leadership in the development and implementation of the global information technology (IT) program. I support the Finance, HR, R&D, Manufacturing, Sales & Marketing and various business units in planning and implementing enterprise information systems to support both distributed and centralized business operations and achieve more effective and cost beneficial enterprise-wide IT operations. Additionally, I provide strategic and tactical planning, budget development, evaluation, and coordination of the information and technology systems for the corporation. I facilitate communication between staff, management, vendors, and other technology resources within (and outside) the organization.
Shola will be one of the distinguished speakers at the Life Science Tech Summit.
Why is the Life Science Tech Summit important for IT executives?  
It is where technology intersects with biosciences.
What is one thing you hope to learn or discuss with your peers at the Life Science Tech Summit?
Understanding what my peers are doing to help accelerate drug discovery using technology
What initiatives are on the horizon for your team in 2017?
Leveraging cloud & deep-learning technologies to help accelerate drug discovery and optimize drug manufacturing, marketing and delivery.
From your perspective, how has the role of a CIO changed?
CIOs are now "business consultants, brokers, and digital platform owners", evolving from "keeping the lights on, rudimentary data center managers and application developers" to brokering larger ecosystems (cloud solutions) which enhances the Business' agility in an economically secure way (thereby reducing risk, drug discovery times, manufacturing costs, and thus improving product time-to-market). CIOs are becoming owners of digital platforms that service the larger business.
What are the 3 biggest factors impacting IT in the life science industry?
Federal regulations: need to be modernized
Deep-learning: to hasten drug discovery & foster crowd sourcing of ideas
Security: Intellectual property theft
Where do you draw your technology inspiration from?
From the consumer market: Their needs tend to drive technology innovations which may be applicable to life sciences over time (for example, peer-to-peer computer-based video calls helped advance remote care in telemedicine).