Shaun Braun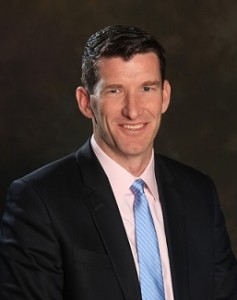 Vice President, Group Information Officer, MedSurg & Neurotechnology
STRYKER
Shaun is a senior technology executive with leadership experience across the fields of medical science, software development, and global supply chains. He currently leads the Information Services organization for Stryker's $6.5B MedSurg and Neurotechnology Group. Shaun is also the global head for Stryker Corporation's Healthcare IT Innovation Group. Prior to this role, Shaun was Vice President of IT Global Solutions at Stryker, leading a team of 475 IT professionals worldwide. Prior to joining Stryker, Shaun held multiple leadership positions at PeopleSoft, JD Edwards and Oracle. He has a Bachelor's degree in Neurobiology from UC Berkeley as well as an MBA from UC Berkeley Haas School of Business.
Shaun will be one of the distinguished speakers at the Life Science Tech Summit.
Why is the Life Science Tech Summit important for IT executives?
Ensures connection and peer interactions on the current challenges and opportunities Life Science faces with the rapidly changing technology landscape.
What is one thing you hope to learn or discuss with your peers at the Life Science Tech Summit?
How organizations are leveraging predictive models, sensors, AR/VR, and Bots to bring greater value to their customers.
From your perspective, how has the role of a CIO changed?
Technology is easy. Driving the adoption and injection of modern capabilities into core products to enhance the user experience and bring greater value to healthcare.
What are the 3 biggest factors impacting IT in the life science industry?
Security
Predictive
Network partnerships (payer, provider, suppliers)
Where do you draw your technology inspiration from?
Game changing innovations that can materially improve healthcare quality and access to the world.