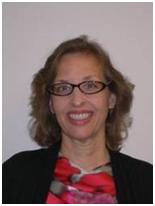 Sandra Dietrich
Corporate Supplier Quality Manager
TERUMO CARDIOVASCULAR SYSTEMS
Sandy is the Corporate Supplier Quality Manager for Terumo Cardiovascular Group in Ann Arbor, Michigan. She has been with Terumo for almost a year, after a twenty year career in the Automotive Industry. She worked for both Automotive OEM's and supplier organizations in various positions covering design engineering, manufacture and service.
Why is supplier quality important?
Supplier Quality is critical to the success of a manufacturer. We can only be as successful as our suppliers, as not all critical characteristics can be tested for compliance downstream. If a supplier component fails in the field, it is a failure of our company in the eyes of the customer. Therefore, we need to do everything we can to help our suppliers be successful partners.

Describe a supplier quality initiative you will be focusing on in 2014.
One of our key initiatives for 2014 is supplier process validation. It is a key focus of the FDA and we recognize the benefits of a good process validation program. We will help our suppliers realize those benefits. It is not only good for quality but cost as well.

How do you see supplier quality within the diagnostic industry evolving over the next 5 years?
Hopefully moving toward validation away from verification. Continuous improvement has to be the goal instead of compliance. Driving toward higher process capability will improve the overall industry. Better products and processes will mean fewer failures.

What are you most looking forward to regarding the Diagnostic Supplier Quality Assurance Conference?
Conferences such as this improve networking with others and learning from them. As we learn from each other we can continuously improve together which in the end will mean better products for the customer.

What has been your greatest achievement within your current role?
I am lucky to be a part of a high-performing team at Terumo. I am contributing by stressing organizational learning and continuous improvement.