Sandra Clarke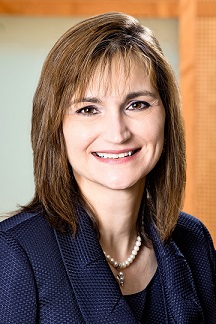 CFO and Vice President of Finance
Daiichi Sankyo, Inc
Sandra Clarke is the CFO and Vice President of Finance for Daiichi Sankyo, Inc. Sandra has served in numerous roles within the healthcare industry and has more than 20 years of experience in finance and accounting. Her background includes diverse leadership positions with companies including Philips Healthcare and Siemens Water Technologies. Sandra holds a Bachelor of Science in Management from MIT and a Master of Science in Accounting from Bentley University.
Sandra will be one of the distinguished speakers at the 9th Semi-Annual Life Science Financial Forum.
Why is the 9th Semi-Annual Life Science Financial Forum important for finance executives?
It's important for finance executives to keep current with changes in how we operate our teams and support our businesses. Plus, this is a good place to network and get different perspectives and solutions on common challenges.
What initiatives are on the horizon for your team in 2016-2017?
Continuing with a push to streamline processes and increase productivity vs. adding resources.
What external factors & stakeholders do you believe will greatly impact the industry over the next 5 years?
The public perception of the life sciences industry will be key, coupled with rhetoric and/or action by the state and federal governments. Media continues to be a key influencer in this election year since it shapes how the candidates deliver their messages.
What are 3 key characteristics/competencies you look for when hiring finance talent?
Curiosity, self-awareness, and intellect. I can teach someone how to do the job; I can't teach them those things.
What is one thing you hope to learn or discuss with your peers at the 9th Semi-Annual Life Science Financial Forum?
How do we help our companies and our industry engage in a sensible way with the forces pushing for radical change?