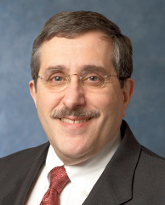 Rocco Orlando III, MD
Senior Vice President and Chief Medical Officer
HARTFORD HEALTHCARE
Rocco Orlando III, MD, is senior vice president and chief medical officer for Hartford HealthCare, the premiere health care network in Connecticut with more than 18,000 employees and $2.4 billion in net revenue.
Dr. Orlando previously served as chief medical officer of Hartford Hospital and as vice president of Connecticut Surgical Group in Hartford. He is a general surgeon who has been on the medical staff of Hartford Hospital for more than 25 years. Throughout his time at Hartford Hospital, he has held various leadership positions, including president of the medical staff and member of the board of directors.
Why is the role of the Chief Medical Officer important?
The CMO role is important because it is the focal point on the senior leadership team for quality and safety. The role is also pivotal in setting the strategic agenda for clinical program development and population health management.

Describe a quality/process improvement initiative you will be focusing on in 2015.
Among several initiatives, none is more important than the elimination of preventable harm. We are focused on Hospital Acquired Infections and the elimination of adverse safety events.

How is your hospital or healthcare system actively engaging its physicians?
We have engaged our doctors through a clinically integrated network – bringing quality, coordinated care and contracting together for the health system and for independent physicians.

From your perspective, what are some of the benefits and drawbacks of healthcare IT?
IT is essential – it may be ugly at times, but we will not succeed in the new world of  value-driven payment without robust and capable IT solutions. The challenge is to insist that our IT improves the lives of both our patients and providers.

What are you most looking forward to regarding the Healthcare Chief Medical Officer Forum?
The opportunity to meet colleagues, share experiences and problem solve is always useful and leads to new approaches.
Rocco will be one of the distinguished speakers at the Healthcare Chief Medical Officer Forum.