Robert L. Gershon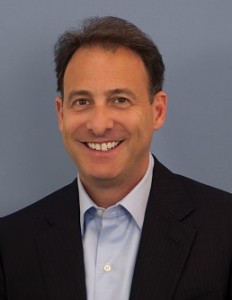 Chief Executive Officer
BOVIE MEDICAL
Robert L. Gershon, CEO and Director of Bovie Medical Corporation, has over 28 years of healthcare industry experience. Under his leadership Bovie Medical has increased its market cap from $37M to $150M. On the operations side he ran the largest sales and marketing business at Covidien. With over $1B in P&L responsibility he consistently led an organization of over 600 people to double-digit revenue growth outpacing market category growth and capturing significant market share points during challenging healthcare economic conditions. He also was VP of sales and marketing at Henry Schein ($1.4B shared P&L for medical division/$115M full P&L for dialysis division) and earlier in his career spent over 13 years as a healthcare consultant for Booz, Allen, KPMG and two boutique consultancies where his practice focused on strategic planning, business development and mergers and acquisitions. Mr. Gershon received an MBA from J.L. Kellogg Graduate School of Management at Northwestern University and a BSBA degree from American University.
Robert will be one of the distinguished speakers at the 8th Annual Life Science Chief Executive Officer Forum.
Why is the 8th Annual Life Science CEO Forum important for C-suite executives?
Anytime a large number of C-Suite healthcare executives can come together in one location it presents a wonderful forum to share insights.
What is one thing you hope to learn or discuss with your peers at the forum?
Gain an understanding of common opportunities and challenges other C-Suite executives are facing and share insights.
What company initiatives are on the horizon for your team in 2017?
New product launches, business development activities, product rationalization, talent acquisition.
What do you believe are the 3 biggest factors impacting the life science industry today?
Continued cost-containment
Repeal of Affordable Care Act
Industry-wide consolidation
What are the greatest opportunities for life science companies over the next 5 years?
Launching of "must have" transformational technologies and robotics
From a leadership standpoint, where do you draw your inspiration?
Prospect of improving patient outcomes through arming surgeons with transformational technologies
If you could describe your company in one word, what would that be?
Growth