Rhett Taylor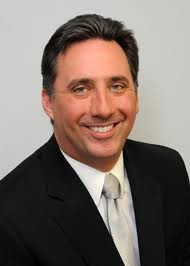 Assistant Director, Supplier Management
Abbvie
Rhett Taylor worked for Abbott Laboratories Diagnostics Division from 1991 to 2011 in a variety of on-market support capacities, including Technical Support, Risk Management, Project Management, Product Quality and Supplier Quality.   In 2011 he joined Abbott Laboratories Pharmaceutical R&D organization as a member of GMP QA supporting drug and combination product development and clinical trials.  In 2013 the pharmaceutical organization became a AbbVie, a new company.  In 2014, Rhett took a role managing a GXP QA organization that writes quality agreements, does supplier performance monitoring, manages supplier CAPA, manages supplier change notifications and performs quality system audits of device manufacturers.  Rhett additionally serves as AbbVie's internal Bioethics Chair.   Rhett holds a B.S. in Biology from Wheaton College, Wheaton IL and an M.A. in Bioethics from Trinity International University, Deerfield, IL.
Rhett will be one of the distinguished speakers at the 3rd Annual Medical Device Supplier Quality Conference.
Why is the 3rd Annual Medical Device Supplier Quality Conference important for quality executives?
The opportunity to hear and understand how other individuals and corporations comply with and execute against regulations is always useful to quality professionals.
What are 3 key warning signs you look for when partnering with a supplier?
I wouldn't necessarily use the phrase "warning signs", rather I'd state that performance monitoring should include:
Supplier risk
Audit history of the supplier
Performance/CAPA history of the supplier
How do you see supplier quality evolving over the next 5-10 years?
Greater scrutiny from regulatory agencies on supplier management
Companies investing more resources in supplier management programs as supply chains become more complex
More emphasis on managing suppliers of suppliers or your supplier's supplier management practices