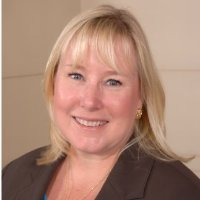 Pamela Bennett
Executive Director, Patient and Professional Relations
PURDUE PHARMA
Pamela will be one of the distinguished speakers at the Patient Centric Clinical Innovation Conference.
Why is the Patient Centric Clinical Innovation Conference important to clinical research professionals?
Effective patient engagement is essential for completion of any clinical trial. This conference provides clinical research professionals with best practice information and a network of experts who can help them advance their own careers as well as their business efforts.
What initiatives are on the horizon at your organization towards patient centricity in 2016?
Building upon the foundation of patient centricity we have built, we plan will continue to transform our culture and practices throughout the enterprise by equipping our colleagues with questions that should be top of mind, inspiring them with patient stories and interactions, and sharing and celebrating best practices.
How has patient centricity evolved in the last several years?
Patient centricity has evolved from being a buzz word into a reality throughout healthcare.  Government regulators are moving towards providing guidance on how industry should engage.  Patients are becoming more empowered as they have to take ownership of their care. Patients deserve and are demanding a rightful seat at decision making tables.
If budget wasn't a concern, what is one thing you would implement today for patient centricity?
Set up processes where patients participate in the vast majority of conversations that are occurring in our conference rooms and are directly interacting with individuals throughout the organization to share their experiences, ideas, and expertise.
What kind of content or communication do you believe sparks a patients interest?
Anything that impacts their experience and offers them the opportunity to use their voice.
How would you describe your patients?
Grossly stigmatized and very deserving of access to compassionate, effective, and appropriate care.