Nick Oldham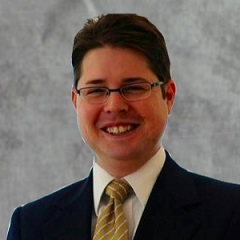 Counsel
King & Spalding
Nick Oldham spent more than seven years with the Department of Justice, where he handled several high-profile cyber investigations and prosecutions. In his final position, he served as Counsel for Cyber Investigations for the DOJ's National Security Division, where he had a leading role in the Department of Justice's nationwide efforts to investigate and disrupt computer intrusions and attacks by nation-state actors and their associates. Nick oversaw investigations targeting hacking, theft of sensitive information including trade secrets, and other malicious cyber activity. Before joining the National Security Division, he was an Assistant United States Attorney in the Northern District of Georgia, where he was designated a Computer Hacking and Intellectual Property (CHIP) coordinator, and he successfully investigated and prosecuted a range of cybercrime, identity theft, and financial offenses.
Nick will be one of the distinguished speakers at the Medical Device Cybersecurity Risk Mitigation Conference.
Why is the Medical Device Cybersecurity Risk Mitigation Conference important to medical device security and manufacturing teams? And how has medical device cybersecurity evolved in the last several years?
Our growing interconnectivity holds tremendous promise for society. But it also creates new challenges in terms of cybersecurity. As the cybersecurity risks evolve, the legal landscape must evolve, and this conference provides an opportunity for industry leaders from all stages of the life of a medical device to become a part of the discussion by collaborating and exchanging ideas on how to effectively address the cybersecurity risks inherent in these kind of devices and the related legal issues. FDA has just begun to release recommendations to organizations – in the form of guidance – for the monitoring and identifying of cybersecurity vulnerabilities in medical devices, both prior to and after entering the market. As this is new territory for the agency, it is likely that the FDA will continue to refine its guidance, provide comments and more specific instruction, and possibly release regulations. I am excited to be a part of the discussion regarding the evolving cybersecurity risks presented by networked medical devices.
Not registered for the Medical Device Cybersecurity Risk Mitigation Conference yet? Check out some of the highlighted sessions:
Clarification of the FDA Post-Market Guidance for Cybersecurity
Led by Suzanne Schwartz, Associate Director for Science & Strategic Partnerships, FDA
Overcoming Challenges in Managing Cybersecurity for Legacy Product Lines
Led by Jim Jacobson, Chief Product & Solution Security Officer, of Siemens Healthcare
Implementing Extensive Cybersecurity Risk Assessment Strategies and Addressing Risk Assessments for Medical Device Software
Led by Frederick Cox, Director of Information Security, Varian Medical Systems and Scott Nichols, Director of Privacy & Security, Beckman Coulter