Nathan McBride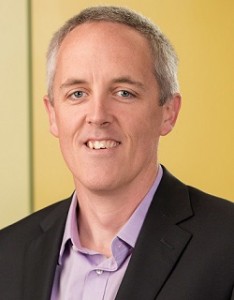 Chief Information Officer & Senior Vice President, Innovation Architects
AMAG PHARMACEUTICALS
Nathan McBride has nearly 20 years of experience managing both small and large information technology teams, primarily in the biopharmaceutical industry. He joined AMAG in January 2008 and is responsible for all information technology operations. Prior to joining AMAG, he was senior director of business and scientific applications at Cubist Pharmaceuticals. Mr. McBride also served as senior director of information technology at Transkaryotic Therapies, Inc. (now Shire Pharmaceuticals) and was director of technology at Cushing Academy from 1997 to 1999. He began his career in information technology in 1996 as an assistant manager and teacher at Rye Country Day School. Mr. McBride holds a Bachelor of Arts degree from Connecticut College.
Nathan will be one of the distinguished speakers at the Life Science Tech Summit.
Why is the Life Science Tech Summit important for IT executives?
As with any genre specific summits for executives, I always find the biggest value is in being able to connect with peers over context specific issues of the day to learn from their mistakes and successes and be able to apply that knowledge to my own strategy.  While presentations are always a good part, the majority of value for me comes from those connections.
What is one thing you hope to learn or discuss with your peers at the Life Science Tech Summit?
There is a huge shift in industry think now with blockchain, CASB and IoT coming to the fore, and these are issues that will directly affect my company in 2017 and beyond.  To learn from my peers as to where they are headed is important.
What initiatives are on the horizon for your team in 2017?
Digital supply chain, Master data management, Cloud ERP and 360 customer analytics.
From your perspective, how has the role of a CIO changed?
It changes every day now I feel…from advisor to expected expert on every topic. I am finding that nothing I am doing now is anything like what I used to do.  I have advised the board on ERM and worked with departments on understanding how mobile analytics will impact revenue.  I am not even sure CIO, in the general context, even still applies.
What are the 3 biggest factors impacting IT in the life science industry?
Digital supply chain (new 2017 regs coming!!), Analytics (predictive especially), IP management
Where do you draw your technology inspiration from?
Chaos.