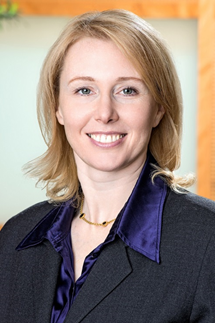 Mila Tartakovsky
Director, Business Financial Analytics
DAIICHI SANKYO
Mila Tartakovsky is a Senior Director of Business Decision Support at Daiichi Sankyo, leading Corporate Accounting, Forecasting and Planning, and Business Analytics teams. Mila has been with DSI for nine years, working in different roles within Finance. Prior to joining DSI, her experience included equity research and public accounting. She graduated from University of Southern California with BS in Accounting and got her MBA in Finance from NYU Stern School of Business.
Mila will be one of the distinguished speakers at the 6th Semi-Annual Life Science Financial Forum.
Why are the 6th & 7th Semi-Annual Life Science Financial Forums important to financial executives?
It is an opportunity to network with my peers within the industry and share best practices and experiences, and learn from each other.
What initiatives are on the horizon at your organization for the financial department in 2015-2016?
Improving profitability
Enhancing accounting and financial planning processes
Re-engineering processes
Eliminating redundant and low value-add activities
Retaining key talent
How has your organization increased operational effectiveness within the finance department?
Process reviews and enhancements
Standardized repeatable processes to increase consistency of information delivered to management
Role consolidation to reduce duplication of duties and handoffs
Automation of reporting to encourage self-service model
How do you believe the evolving healthcare landscape has affected product pricing and value discussions?
Increased pressures from managed care organizations contribute to pricing pressures and revenue leakage.
How has the increase in consolidation/M&A affected the life science industry?
As a result there are less opportunities and it is more difficult for interested parties to source and initiate negotiations. It appears that the premiums have gone up as well, especially for certain "hot" therapeutic areas, oncology in particular.