Michelle Robertson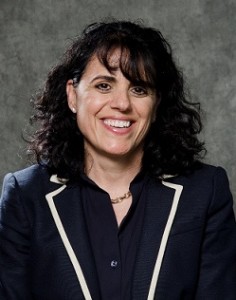 Vice President Finance – Oncology
Baxalta
Michelle Robertson has been part of the Life Sciences/Biotechnology industry for 25 years in Finance and Commercial Operations, with a focus on supporting the transition and integration of global business opportunities within four Biotech companies, large and small, as both team member and leader. Michelle has experienced consistent success in structuring and performing financial and strategic analysis of business development initiatives including acquisitions, divestitures, integrations, process engineering and operations excellence initiatives. Within a 5 mile radius around Cambridge, MA., Michelle has worked for Genzyme Corp., Ironwood Pharma., Interneuron Pharmaceuticals, and most recently at Baxalta which was carved out of Baxter in July 2015 and acquired by Shire in June 2016.
Michelle will be one of the distinguished speakers at the 9th Semi-Annual Life Science Financial Forum.
Why is the 9th Semi-Annual Life Science Financial Forum important for finance executives?
I think any forum that allows finance professionals to come together, share best practices, experiences, industry news, while leaving time for networking and 1:1 interactions is valuable to the attendees as well as to the life sciences/finance industry itself.
What initiatives are on the horizon for your team in 2016-2017?
The goal of any of our initiatives is to elevate the finance support we provide to our business partners. We strive to be efficient and effective in managing our finance activity and systems so that we leave sufficient amounts of time helping the business utilize the data and financials to make sound business decisions that positively impact the strategy and future of the organization. Participating on R&D and Commercial brand teams on strategy plans, partnering with our Sales Operations and Effectiveness team on analytics and forecasting, enables the team to become an integral part of the business and maintain an "in the know" relationship between finance and the other teams.
What external factors & stakeholders do you believe will greatly impact the industry over the next 5 years?
The healthcare system, patient advocacy groups and the patients themselves.
What tools & platforms does your team utilize for strategic planning and forecasting? Or what tools & platforms are you interested in learning more about?
We utilize the standard consolidation and budgeting tools for a large organization, i.e. SAP, a version of Hyperion, etc.
What are 3 key characteristics/competencies you look for when hiring finance talent?

Cultural fit
Flexibility
Technical skills.
What is one thing you hope to learn or discuss with your peers at the 9th Semi-Annual Life Science Financial Forum?
It is always interesting to hear about what other companies are doing, not just from a systems and financial regulations perspective, but what strides are they are making to further integrate finance into the business and how they have accomplished this to date.