Michelle Harrison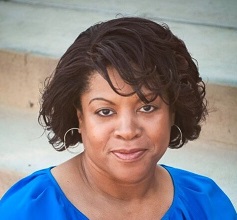 Quality Assurance Professional
Centurion Medical Products
Michelle has been with Centurion Medical Products since 2013. Centurion's specialty is procedural trays, catheters and catheter securement. Michelle is part of the quality team. Michelle's responsibilities span team sterilization, aging studies, validation studies, ethylene oxide sterilization, recalls, device specification approval, internal audits, vendor audits and supplier partnerships.
Michelle will be one of the distinguished speakers at the 3rd Annual Medical Device Supplier Quality Conference.
Why is the 3rd Annual Medical Device Supplier Quality Conference important for quality executives?
The 3rd Annual Medical Device Supplier Quality Conference is an opportunity for quality executives to share new ideas and hear new and different ideas on how to approach different challenges in the industry.
In what ways have you made collaboration with suppliers a reality?
Communication is essential. We make a collaborative team effort between purchasing, quality and the supplier's team to keep the lines of communication flowing. Our team holds conference calls to make sure that we are all on the same page. Then, we have conference calls with our supplier's to make sure that we are on the same page with our suppliers. If necessary, we visit our suppliers for collaboration and our suppliers visit us. During these visits, our suppliers are able to see how their products arrive and are processed once we receive them. When we visit our suppliers, we are able to see the state of the product before it gets to us. Seeing the supplier's process (including quality checks prior to shipment to us) helps us understand the makeup of the product better and it helps us understand how to communicate any challenges that we see to our supplier.
What are 3 key warning signs you look for when partnering with a supplier?
The three key warning signs that are reviewed when partnering with a supplier are as follows: quality of the product or service, turnaround time (product or service availability), and the supplier's suppliers.
What are some successful projects you have implemented to simplify supplier quality?
Successful projects that have been implemented to simplify supplier quality are as follows:
Adjusting the frequency of audits based on the attributes of the supplier and based on the products or services provided
Adjusting the direction of audits based on whether a supplier is ISO certified or not
How do you see supplier quality evolving over the next 5-10 years?
In the next 5 to 10 years, I see supplier quality evolving into a seamless process where the end user would never be aware of an issue because it would quickly be resolved through the collaborative efforts of the partnership to keep the end user from being affected.
Rank the following supplier quality practices. 1 = Our company's biggest improvement area. 5 = Our company has mastered this!
Supplier audits – 5
Supplier development – 4
Supplier monitoring – 4
Supplier collaboration – 4
Sub-tier supplier management – 4