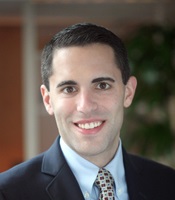 Matthew Fornataro
Associate
ARNOLD AND PORTER
Matthew T. Fornataro is an Associate in Arnold & Porter LLP's Washington, DC office where he is a member of the FDA and Healthcare practice group.  Mr. Fornataro's practice focuses on regulatory compliance, including related to the federal False Claims Act, the federal Anti-Kickback Statute, the Civil Money Penalties & Exclusion law, and the physician self-referral (Stark) law. In particular, Mr. Fornataro assists in the development of corporate compliance programs, internal investigations, product promotion, and in responding to government enforcement actions. Mr. Fornataro also has extensive experience in advising pharmaceutical and biotechnology companies on their drug pricing and reporting obligations under the Medicaid, Medicare Part B, Public Health Service (340B), and Department of Veterans Affairs programs.
Matthew will be one of the distinguished speakers at the 6th Semi-Annual Life Science Financial Forum.
Why are the 6th & 7th Semi-Annual Life Science Financial Forums important to financial executives?
As state and federal government enforcement authorities continue to pursue existing avenues of liability and develop new theories, financial executives in life sciences companies are increasingly placed in the difficult position of having to navigate the legal landscape while pursuing viable business objectives. These forums will present a valuable opportunity to meet with colleagues to discuss contracting approaches and to benchmark the practices of your company.
What keeps you up at night?  
Understanding the next wave of enforcement – whether that be driven by ambitious and invested state authorities or evolving views within the Department of Health and Human Services Office of Inspector General and Justice Department. Business in the life sciences sector continues to evolve in complexity, requiring executives to develop new contracting and discounting approaches. Although the enforcement landscape oftentimes lags behind developments in business, understanding how authorities may view new business initiatives, customer contracts, and discounting arrangements is crucial to ensure legal compliance and to minimize risk.