Mary Tobin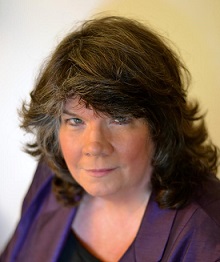 Special Advisor to the President and Chief Executive Officer
ACRES
Mary F. Tobin, Ph. D, is Special Advisor to the President and CEO of ACRES, providing strategy, planning and business development expertise. Also developed and oversees ACRES Patient Engagement Initiative, designs innovative formats for multi-stakeholder events and conducts research and analysis to support ACRES mission. Works on communications, cultural competency and outreach activities. As Managing Director of IMPACT LLC, a biomedical consulting practice, she oversees company operations, contracting with private sector, non-profit and federal agency biomedical research organizations. Work has included developing strategies for increasing recruitment of under-represented populations and assessing the healthcare and cultural landscape for conducting clinical trials internationally. Other activities included organizational effectiveness and executive development consulting and Russian expertise in promoting clinical trial industry in former Soviet Union states, including HHS-DOD project on converting former USSR bio-weapons facilities into clinical trial sites.
Mary will be one of the distinguished speakers at the 2nd Annual Patient Centric Clinical Research: Engagement & Innovation Conference.
Why is the Patient Centric Clinical Research Conference important to clinical research professionals?
This conference is important because it offers the chance to bring together examples of the work on patient centricity being done by many committed individuals in the field, to assess what impact such efforts have had, to share helpful information and cautions with each other and to see what we've missed. So much of clinical research is characterized by "fire walls" that opportunities to share must be treasured and taken advantage of whenever possible.
What initiatives are on the horizon at your organization towards patient centricity in 2017?
ACRES is a non-profit Alliance-based organization, working to establish a global system for clinical research that is built by its many stakeholders. As such, in our organization we feel that enough work has been done regarding patient centricity that it is time to start bringing it all together. So, our Patient Engagement Initiative in 2017 will offer a collaboration space to representatives spanning the entire research stakeholder ecosystem–research sites, sponsors, regulators, ethics committees, CROs, IT providers, and of course patients–to create a system-wide, all-interests included, solution to the challenge represented by the embedding of the patient role in biomedical research.