Mark Towne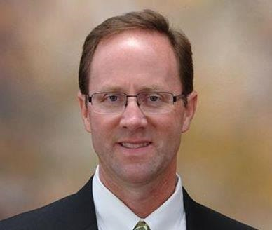 Vice President, Information Technology
Smith & Nephew
Mark Towne is a senior IT executive with 25+ years of combined consulting and industry experience delivering IT strategy and transformational change for leading companies such as Smith & Nephew, International Paper, Delta Airlines, FedEx and Walgreens. He is a proven leader known for driving innovation, business performance improvement and IT effectiveness through vision, influence, talent development and relentless focus on execution and delivery. Currently, Mark is the Vice President of Information Technology at Smith & Nephew, where he serves as an IT business partner for the US commercial and global R&D organizations which includes orthopaedics, sports medicine, advanced wound management and robotics businesses. Additionally, he is accountable for product and business intelligence systems, globally, from strategy to retirement.
Mark will be one of the distinguished speakers at the Life Science Tech Summit.
Why is the Life Science Tech Summit important for IT executives?
Important to learn how other life science IT executives are navigating similar business, regulatory and technology-related challenges brought on by slowing growth, increasing regulatory demands and rapidly evolving technologies.
What is one thing you hope to learn or discuss with your peers at the Life Science Tech Summit?
Opportunities and challenges associated with leveraging cloud and emerging technologies in the changing life sciences industry context.
From your perspective, how has the role of a CIO changed?
The role of the CIO is evolving. Today's CIOs have an unprecedented opportunity to influence business strategy, fuel innovation and transform the customer experience. However, pursuit of these aspirations, demands an ever-increasing focus and prioritization of time, money and resources on  information security, regulatory compliance and business continuity. CIO's must find the sweet-spot between theses seemingly contradicting priorities to help their business win today while protecting it for tomorrow.
What are the 3 biggest factors impacting IT in the life science industry?
Emerging episode of care business models
Becoming a data-driven enterprise
Increasing cyber security and regulatory demands
Where do you draw your technology inspiration from?
Leveraging technology to improve customer experience and patient outcomes