Mark Throdahl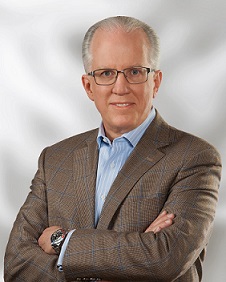 CEO
OrthoPediatrics Corp.
Since 2011, Mark Throdahl has been President and CEO of OrthoPediatrics Corp., the world's only manufacturer of orthopedic surgical implants for children. Founded in 2007, OrthoPediatrics has developed 19 FDA-approved surgical systems and enjoys a growth rate exceeding 30% annually. Throdahl was formerly Group President of Zimmer Biomet, a worldwide leader of adult orthopedic implants. From 2001 to 2007 he served as Chief Executive of Consort Medical plc in London, a public British company which is a leader in medical devices for inhaled drug delivery.  During a 13-year career at Becton Dickinson & Co., he served as Senior Vice President, President of the Drug Delivery Sector, and President of Nippon Becton Dickinson in Tokyo, Japan. Throdahl is a graduate of Princeton University and the Harvard Business School.
Mark will be one of the distinguished speakers at the 8th Annual Life Science Chief Executive Officer Forum.
Why is the 8th Annual Life Science CEO Forum important for C-suite executives?
Being a CEO is a lonely job, and it is hard to gain new perspectives from colleagues in the same company. So I always learn a lot from exchanging ideas with C-suite leaders in different organizations.
What company initiatives are on the horizon for your team in 2017?
Maintaining a 30% growth in a cash constrained environment is our challenge. Accelerating product development and deepening selling skills are two key initiatives for this year.
What are the greatest opportunities for life science companies over the next 5 years?
OrthoPediatrics is in a position to make fundamental contributions to treating deformities and other orthopedic conditions in children throughout the world.