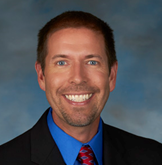 Mark Christensen
Senior Director and Controller
MEDTRONIC PLC
Prior to joining Early Technologies in 2014, Mark was Vice President Finance for the Respiratory and Monitoring Solutions division at Covidien (now a business unit of Medtronic's Minimally Invasive Therapies Group). At Covidien he built and led a team that acquired and integrated five global companies, created a new franchise group, drove consistent execution of business unit financial targets, won the 2013 Covidien Innovation Award for establishing a 'culture of innovation', and completed the company's "Aspire" distinguished leadership program. Mark has a proven track record of developing high performing teams while fostering a healthy and inclusive culture – serving as a team leader for Covidien-wide culture enhancement initiative.
Mark will be one of the distinguished speakers at the 7th Semi-Annual Life Science Financial Forum.
Why is the 7th Semi-Annual Life Science Financial Forums important to financial executives?
I believe that interacting with my functional peers enhances my professional growth and provides benchmarking opportunities that strengthens my team's capabilities.
What initiatives are on the horizon at your organization for the financial department in 2015-2016?  
My team will spend much time integrating a recent major acquisition.
How has your organization increased operational effectiveness within the finance department?  
We have maintained a flexible approach to how we distribute work – migrating work to those teams that are most effective.
How do you believe the evolving healthcare landscape has affected product pricing and value discussions?
Pricing attributes are more transparent and decisions can quickly gravitate to the lowest offered price; this is where the complete value proposition becomes critical as there are usually many 'hidden' components of the entire clinical cost that need to be analyzed and thereby provide a more holistic view of the real and complete product or service value.
How has the increase in consolidation/M&A affected the life science industry?  
I think that life science has always had ongoing consolidations and divestitures and this has been counter-balanced by a high degree of innovation by small entrepreneurs. Consolidation is newsworthy but our industry still enjoys complementary small-company innovation.
What are three key areas to examine when assessing financial and operational risk?  
In our industry, we need to fully understand and take action to mitigate/exploit reimbursement risk, clinical risk, and legal risk all on a global basis.
How do you see the trend of tax inversion evolving over the next several years?  
Companies will continue to find ways to maximize shareholder value.