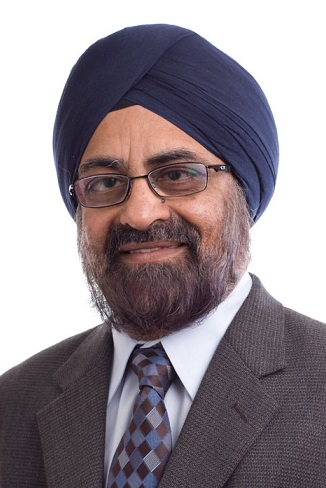 Maninder Hora, PhD
Senior Vice President of Pharmaceutical Development and Manufacturing Operations
NEKTAR THERAPEUTICS
Maninder Hora joined Nektar in August 2010 as Senior Vice President, Pharmaceutical Development and Manufacturing Operations to lead management and oversight of Nektar's CMC, bioanalytical and manufacturing operations worldwide. Dr. Hora has been in the biopharmaceutical industry for 27 years with demonstrated expertise in process, analytical and pharmaceutical sciences, manufacturing and quality functions for biologics, vaccines, small molecules, and drug delivery systems. He has led large teams of scientists and engineers to perform early and late stage development as well as lifecycle management CMC activities. He brings to Nektar the experience of registering nine drugs or vaccines products in the United States or Europe.
Maninder will be one of the distinguished speakers at the 7th Annual Life Science CEO Forum.
Why is the 7th Annual Life Science CEO Forum important for CEOs of small to mid-sized companies?
This forum represents an important event in which key leaders from the industry would not only exchange ideas but discuss how to optimize those ideas for their own companies.
Are there any sessions or topics you're looking forward to discussing at the forum?
Although so many of the sessions look relevant to me, I am most looking forward to the Selecting Optimal Partners for External Manufacturing to Advance Product Development panel not the least because I am a panel member in that but to learn from other panel members about their strategies and results.  I also look forward to the rich discussion as I often learn immensely from insightful comments and questions from the audience. The other sessions that appeal to me are the ones regarding regulatory trends and interactions with the FDA.
What do you hope attendees will take away from your session?
Attendees from my session would be able to benchmark their internal strategies with respect to their industry peers and refine them based on what they learn in the session.
From your perspective, what are the top 3 external factors affecting life science companies today?
The three top factors affecting life sciences companies are:
Regulatory policies for expedited approvals and biosimilars
The new US President's policies on health care
New scientific advances in drug discovery and diagnostics
What initiatives are on the horizon for your team in 2016?
Our major initiatives are to enhance regulatory compliance at external manufacturing partners, further optimize electronic document creation preparation, review, and approvals, and increase cross-functional transparency with internal and external partners.
Finally, what keeps you up at night?
In today's world with internal and external partners spread throughout the globe, what keeps me up is how to ensure that we get the same high quality from external partners that we have established internally within our company.