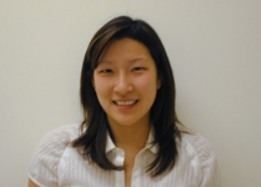 Lily Yang
Vice President & Corporate Controller
GILEAD SCIENCES
Lily Yang serves as vice president, corporate controller of Gilead Sciences. In this role, she leads a team of 45 professionals in the U.S., Europe and Asia, providing financial and business services and leadership for worldwide controllership, including general and technical accounting, SEC reporting, revenue and partner collaborations accounting and compliance with Sarbanes-Oxley. During Lily's 12 years at Gilead, she worked in various positions within the Finance organization, including assistant treasurer, head of corporate FP&A and commercial FP&A.
Lily will be one of the distinguished speakers at the 7th Semi-Annual Life Science Financial Forum.
Why are the 6th & 7th Semi-Annual Life Science Financial Forums important to financial executives?
It is my first attendance so I cannot speak to the historical benefits. Based on the topics and the attendees/speakers, I think it will be beneficial to network, hear challenges and successes from others in the industry, awareness on trend updates and what others are seeing.
What initiatives are on the horizon at your organization for the financial department in 2015-2016?
New revenue recognition adoption
Enhance and streamline SOX process
Support product launches and M&A activities
Implement dividend program
Geographic expansion with ERP and other systems implementations – Japan, Brazil, etc.
How has your organization increased operational effectiveness within the finance department?
One of our key pillars is continuous improvement so the organization spends ~15% of the time on streamlining and improving efficiencies and measuring effectiveness. We have adopted a lean six sigma approach to these efforts with the help of outside consultants. Major initiatives over the past 2 years – revenue accounting for gross to net, payroll, accounts receivable, cash forecasting, R&D planning, etc.
How do you believe the evolving healthcare landscape has affected product pricing and value discussions?
This started and continues with HCR. In our therapeutic areas, we have added complexity with Aids Drug Assistance Programs as well. Pricing pressures continue throughout the world.
What are three key areas to examine when assessing financial and operational risk?
Controls environment – fraud prevalence
Financial and operational metrics can highlight issues early on
Processes and whether they are automated vs manual processes
How do you see the trend of tax inversion evolving over the next several years?
There will be some changes but I do believe Ireland will work with the manufacturers to ensure stability to their economy.
And finally, what keeps you up at night?
Complexity of business and footprint expansions continue with our growth
Talent acquisition and retention in a tight market in the Bay Area
Succession planning and staff development as growth and complexities increases
Audit landscape continues to increase with pressures from PCAOB on audit firms