Krister Cromm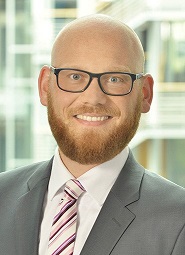 Head of Patient Experience
FRESENIUS MEDICAL CARE
Krister is a specialist in intercultural management, market research and health psychology with a focus on patient-reported outcomes of chronic patients. Over the past seven years, Krister has led the gradual implementation of such activities within Fresenius Medical Care, the world's largest provider of products and services for dialysis patients. This included projects on patient personality, resilience and health-related quality of life in Australia and Taiwan, as well as patient-reported factors contributing to hospitalization and mortality in the US. He is currently working on the development of a wide array of surveys that help patients communicate what they need and value to payers and providers. This includes projects showing the important connection between patient satisfaction and outcomes, added-value activities such as exercise promotion, and development of surveys for patients with lesser-known diseases such as familial hypercholesterolemia.
Krister will be one of the distinguished presenters at the 2016 EU Medical Device and Diagnostic Reimbursement and Market Access Conference.
How many years have you been in the industry?
Over seven years.
What trends or regulatory shifts have most impacted your role in the past 5 to 10 years?
The gradual integration of patient-reported outcomes in decision-making.
Why do you believe that the Q1 8th EU Device & Diagnostic Reimbursement & Market Access Conference is important?
It brings together leaders to join positive change and innovation.
Which session(s) from this program are you most looking forward to attending?
All presentations on value-based healthcare and mHealth.
What do you hope attendees will take away from your presentation, workshop or panel discussion?
That it's worth it to engage with patients directly in a structured and committed way.
What inspires your passion and/or interest for medical technology reimbursement & market access and/or healthcare?
Knowing that my contribution makes a difference to real people in the real world.