Jose Miguel Calderon Carpio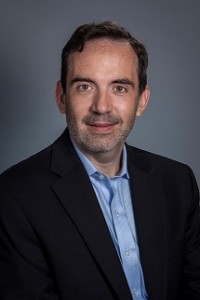 Senior Director & Chief Information Officer, Pharmaceuticals, Latin America
JOHNSON & JOHNSON
Jose Miguel holds overall responsibility for IT in Johnson Pharmaceutical group of companies for Latin America and the Caribbean. He is a member of Janssen Latin America Board and Janssen Pharmaceutics Global IT board. Before joining JNJ, he served as Director of Microsoft's Latin America Government & Health Industry organization. With 25 years of international experience, he has been focus on helping with the National IT Agenda by delivering transformational projects and becoming a well-known subject matter expert, media contributor, and public speaker. Software Engineer by training and an active participant on the improvement of quality of people's life with technology, he has been recognized with the National Award Healthcare and Technology by the Spanish Society Healthcare and Technology due to his impact in National Healthcare automation and efficiency and by Microsoft Corporation with the World Wide Public Sector Diamond by his effort on National competitiveness on counties with limited resources.
Jose will be one of the distinguished speakers at the Life Science Tech Summit.
Why is the Life Science Tech Summit important for IT executives?
Life science is in the middle of a transformation driven by IT, so the role of IT has changed dramatically. Understanding the Life Science business is a must for the new CIO. Technology is creating opportunities to accelerate research, to better connect with customers, caregivers and payers and also gives us an opportunity to drive efficiency at a very different level.
What is one thing you hope to learn or discuss with your peers at the Life Science Tech Summit?
Four main topics 1) CIO role in the LS transformation, 2) Data driven business strategy 3) Security, Privacy & Data Protection, 4) Attracting, developing and keeping the best professionals at the speed I need, from Cloud to Biotechnology
What initiatives are on the horizon for your team in 2017?
They are driven by our credo and our regional strategy
1st we will improve our patient's overall experience
2nd is investing in better support for our doctors and nurses
3rd we also will advance on productivity and work tools for our employees (while improving Safety, Security & Compliance at a lower cost)
From your perspective, how has the role of a CIO changed?
A pharma CIO's first concern is how to align the investment its company is making to maximize the investment in the business to help the business to transform fast. The real value at the end of the day is being able to use technology to use the effectiveness of our medicine with patients; best outcomes with minimal cost. Caregivers can improve their practices and reduce cost. We as a pharmaceutical company need to improve the outcomes at a lower cost. Patients are waiting. The other big thing is security and privacy. We are seeing on the private side a willingness to share more information to accelerate research and to effectively  connect with patients. Also as you open up the world, security becomes a bigger problem.
What are the 3 biggest factors impacting IT in the life science industry?
Two different market approaches "Innovative" (long term investment, high risk, superior quality) vs "Copy" (lowest possible fabrication cost, not always the best quality and focused on country with low IP protection )
Uber-regulated industry, slows research and makes more difficult a better experience for patients (we must move to a more personalized approach)
Complexity (i.e. Data is difficult to manage, understand and fast interchange due to lack of standards and complex privacy laws; IoT will have a big role )
Where do you draw your technology inspiration from?
Everywhere, but mostly, the most innovative companies on the planet.