Jon Cornell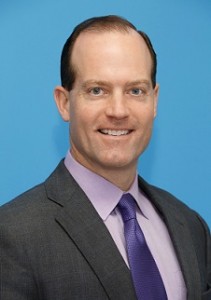 Head of Quality
Coloplast
Mr. Cornell has 24 years of experience serving various management capacities in quality, engineering, manufacturing, consulting and operations. He has a broad medical device background working with all classes of medical devices within orthopedic, cardiovascular, audiology and urology industries at medium-sized and fortune 100 companies. Mr. Cornell is recognized as a certified Manager of Quality/Organizational Excellence, has led several companies through ISO 9001 and ISO 13485 quality management system certification, successfully managed multiple FDA inspections and is a qualified lead auditor. Mr. Cornell holds a BS degree from the University of Wisconsin – Stout in Manufacturing Engineering and Quality Management. He is currently the Head of Quality at Coloplast responsible for Supplier Quality, Design Assurance and Quality Engineering and Quality Systems.
Joe will be one of the distinguished speakers at the 4th Semi-Annual Medical Device Supplier Quality: Efficiency and Collaboration Conference.
Why is the 4th Semi-Annual Medical Device Supplier Quality Conference important for quality executives? 
Great way to learn best practices from leaders in the industry.
What initiatives are on the horizon for your team in 2016-2017?
Enhancing supplier performance.
In what ways have you made collaboration with suppliers a reality?
Supplier Quality, Procurement and Supply Chain teams meet in a regular basis with our suppliers. Our executive management team also meets regularly with our critical suppliers.
What internal departments do you feel are important to be included for holistic/cross-functional supplier quality?
Supplier Quality, Procurement, Operations, Supply Chain, R&D, and Quality Control.
What are some of the benefits you've experienced with involving suppliers in early product development stages?
Less confusion, ease of design transfer, reduced rework, raw material expertise, improved collaboration, ability to meet project timeline milestones.
What is one thing you hope to learn or discuss with your peers at the Supplier Quality Conference? 
Learn other companies approaches to supplier management and leverage best practices.