John Mesenbring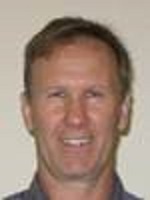 Senior Director, NPI Supplier Engineering
Intuitive Surgical
John began his career in 1984, and has maintained a significant interest in quality, lean manufacturing and operational excellence. He has worked in various engineering and operations roles leading up to being a General Manager for three plants over about 10 years prior to joining Supplier Engineering at Intuitive Surgical in 2011. He oversaw the external part manufacturing strategy and collaborated on supplier selection as well as part and supplier development for the next generation Intuitive Surgical IS4000 robotic surgery system launched Q2 2014. John's education includes a BSME and MBA degree, and is a registered P.E. in state California, as well as holds a patent.
John will be one of the distinguished speakers at the 3rd Annual Medical Device Supplier Quality Conference.
Why is the 3rd Annual Medical Device Supplier Quality Conference important for quality executives?
It is a chance to understand the industry trends in Supplier Quality/ Supplier Development. Is your firm leading, lagging or hanging with the pack and what if anything are you doing about it?
In what ways have you made collaboration with suppliers a reality?
Always keep an open mind when understanding the supplier perspective as many times their external feedback is an opportunity to learn and improve.
What are 3 key warning signs you look for when partnering with a supplier?
Openness, real support and relationships.
How do you see supplier quality evolving over the next 5-10 years?
This is a big question, but believe it falls into three groups: supplier and part development as well as where they overlap.  Would think the industry adopts the PPAP approach to part quality and customizing it to the Medical industry as well as define more around supplier development beyond doing 13485 type supplier audits. As far as where there might overlap will present some thoughts at the session in April.