Joe Szyperski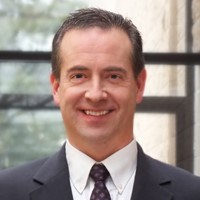 Vice President, Quality Assurance & Regulatory Affairs
MEDBIO
Joe Szyperski has 30 years of industry experience, with nearly 25 of those years in medical devices. Whether working for a multinational OEM manufacturing cardiac surgery products, or for a contract manufacturer supporting medical/biotech molding, assembly, and packaging for the large OEMs, he has held a variety of positions in both Engineering and Quality/Regulatory, with the last 18 years in leadership roles. Having been on both sides of the supplier/customer relationship dynamic, Joe is aware of many of the hurdles that suppliers face as they develop and sustain products for their customers, and has developed a strong sense of what it takes to be a true 'partner'.
Joe will be one of the distinguished speakers at the 5th Semi-Annual Medical Device Supplier Quality Conference.
What is one thing you hope to learn or discuss with your peers at this conference?
One of the things I hope to discuss with others at the conference is how to deal with the conflict between inspecting/releasing to AQL-based sampling plans (assuming some rejects might be getting through), and the expectation by the customer that we should be shipping to n=0 (no defects). As the expectations continue to trend toward 'zero risk' on the part of the customer, the cost will increase. What is a reasonable compromise, so as to keep the cost of product relatively low?
What supplier quality initiatives are on the horizon for your team in 2017?
Initiatives include migrating from hand-written (pass/fail) data at release to using the ERP system for data entry, which will allow easier analysis/trending of data. This will eventually transition to automated data collection from the CMMs and other inspection equipment into the ERP templates.
How is your team preparing for the transition to the new ISO 13485:2016?
A representative group from the department will attend a formal training session on the new version of ISO, and then assist in a gap analysis between our current SOPs and what is required by the new standard.
How can supplier quality teams better collaborate with suppliers?
An honest assessment of the level of knowledge in GD&T at the customer level is a must. Both (customer) designers and SQEs are generally lacking in the ability to properly define their part datums and/or their understanding of which symbols are required for a given feature. It falls upon the supplier Engineers or QEs to be savvy enough to articulate the requirements of the GD&T standard, and often argue for how the part should be defined. Additionally, many times the SQE staff is establishing routine requirements such as 20% GR&R and 1.33 CpK, without really understanding how difficult it can be to achieve, especially when the tolerances are being reduced to .001" or .002" on multiple features. When the shrink rate variation of many plastics can, by itself, create an out-of-tolerance condition, irrespective of machining error, process variation, and/or measurement error, it can be extremely difficult to meet the expectations, and yet pushback by the supplier during the tool development phase (explaining these realities) isn't always met with understanding by the customer.