Jeffrey Wiegers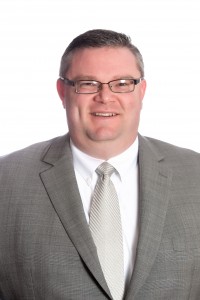 VP Quality Operations
Mallinckrodt
Jeff is currently the Vice President of Quality Operations at Mallinckrodt. Jeff has over 20 years of experience in quality systems in manufacturing operations which include aseptic and terminally sterilized parenterals and injectables, encapsulated and compressed dosage forms, radioisotope and controlled substance manufacturing, and pilot operations for clinical evaluation. Jeff has developed, implemented and managed the quality systems at facilities of all sizes. In his previous role with Mallinckrodt, he was responsible for the integration of the entire Operations and Quality Operating systems of four acquisitions in just over 15 months. Jeff has previously spoken on various topics  for the Institute of Validation Technology, and is a Board Member of the Missouri Valley Chapter of the PDA.
Jeffrey will be one of the distinguished presenters at the 8th Annual Life Science Manufacturing & Quality Forum.
Why is the 8th Annual Life Science Manufacturing & Quality Forum important for manufacturing & quality operations executives?
The topics and agenda are extremely relevant to today's GMP environment. The 8th Annual Life Science Manufacturing & Quality Forum is the perfect opportunity to calibrate your organization in regards to these topics with the brightest leaders in today's Pharmaceutical arena.
What are the top 3 initiatives/areas of focus for your team over the next 6-12 months?
Successful Integration of Acquired Organizations without impact to compliance
Industry Perspectives on New Guidance and requirements for Data Integrity
Cost and Efficient Cycle times in the face of rising requirements
Are there any new/upcoming regulations that you and your team are preparing for compliance?
FDA and MHRA data Integrity  guidance
Serialization
How does supplier selection and oversight impact your manufacturing and quality operations?
Extremely important to our success, and is becoming one of the top drivers for sustainability.
What continuous improvement projects have you implemented recently? And what were the results?
Communication Escalation Huddle boards throughout operations facilities, and the new visual management system has been transformational.
What is one thing you hope to learn or discuss with your peers at the 8th Annual Life Science Manufacturing & Quality Forum?
The best practices for continuing to maintain culture in the face of tumultuous change during Acquisitions.