Jeffrey McVay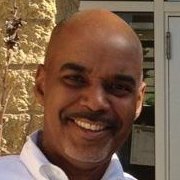 Senior Program Manager, Global RA & Operations
Medtronic
Jeffrey will be one of the distinguished presenters at the 5th Semi-Annual Medical Device Labeling and Packaging Conference.
How many years have you been in the industry?
14
Why do you believe that the Device & Diagnostic Labeling Conference is important?
Helps stakeholders across the industry understand and plan for changes in current trends and resulting from new regulations, while also promoting continuous improvement within and beyond our companies.
What do you hope attendees will take away from your presentation, workshop or panel discussion?
A better understanding of how the global impact of UDI adoption may expand to more geographies over time, and how UDI requirements within those new geographies may vary.
What inspires your passion and/or interest for medical product labeling and/or healthcare?
My interest and passion is finding out more about current trends to help prepare for future requirements. This helps me understand what Improvements to labeling processes are needed, to drive harmonization, and ultimately more freely enable the sharing of Medical information can be shared across stakeholders.