James Tillman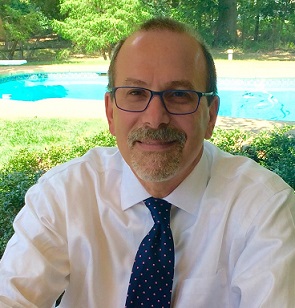 Vice President, Quality & Regulatory Compliance Initiatives
Danaher
Mr. Tillman began his professional career in the computer electronics business, where he became involved in quality and quality systems.  After implementing several quality systems focused on computer assembly and configuration, he began a career consulting in quality systems, and medical device. Jim began taking on medical device work focused on FDA compliance, CE Marking, and product safety. After several years of consulting, he joined DENTSPLY International, a leader in devices for professional dentistry. From DENTSPLY, Jim joined Becton Dickinson as Director of Regulatory Compliance where he learned about IVDs, and on to Integra Lifesciences, where he learned about spinal and small bone implants and active electronic devices for neurosurgery. Since 2011, Jim has been with Danaher Corporation, where he has held the multiple VP positions in quality, regulatory compliance, and regulatory affairs. Most recently, Jim has been on a mission to build process-muscle around CAPA – the single most important pillar of any quality system, and establishment of Danaher's Internal Auditor Excellence program.
James will be one of the distinguished presenters at the 8th Annual Life Science Manufacturing & Quality Forum.
What are the top 3 initiatives/areas of focus for your team over the next 6-12 months?
Improving the design process so that quality of new products is improved at time of launch. Improving the CAPA process on a business wide basis. Improving the internal audit process and the qualifications of internal auditors
Are there any new/upcoming regulations that you and your team are preparing for compliance?
ISO 13484:2016, the EU MDR, and UDI are all on our radar screen or in-process
How does supplier selection and oversight impact your manufacturing and quality operations?
Choosing suppliers that support our business's objectives for quality and compliance is a focus. This is a paradigm shift for some of our businesses that focused more on price and delivery in the past.
What continuous improvement projects have you implemented recently? And what were the results?
CAPA tools and training have been an important initiative. Roiling out ass training program for internal auditors. Overall quality system streamlining. Starting to see improvements in our overall compliance posture both in our notified body audits and recent FDA inspections.