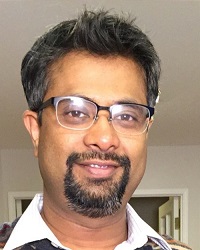 Indu Lakshman
Vice President of Quality and Regulatory
Scanadu, Inc.
Indu is an experienced executive and leader of Quality & Regulatory with over 20 years of industry experience and knowledge in medical devices and biotechnology. He held senior level positions at companies including Roche Diagnostics, Scanadu, Boston Scientific and BioImagene. He played pivotal role in launching many medical device and biotechnology products including FDA Class III and Class II. Indu developed and instituted quality management systems to comply with FDA-QSR and ISO 13485 quality standards. Successfully led several inspections and audits with regulatory bodies including US-FDA. He is also a subject matter expert of quality system regulations, design control systems, software life cycle development and manufacturing operations. Indu has strategized, authored and obtained FDA 510(k) clearances.
Indu will be one of the distinguished speakers at the 3rd Annual Medical Device Supplier Quality Conference.
Why is the 3rd Annual Medical Device Supplier Quality Conference important for quality executives?
To get a perspective on other's shared experiences and processes. Understand the success and failures of industry leaders and execs. Meet colleagues and network.
In what ways have you made collaboration with suppliers a reality?
Developing design for manufacturability by early collaboration and supplier involvement. Develop manufacturing instructions and documents in alignment with suppliers. Prototypes and iterative product development builds in engagement with suppliers to accommodate their capabilities and processes. Understand suppliers QMS to align your expectations.
What are 3 key warning signs you look for when partnering with a supplier?
Supplier RMA rate, partnering aptitude, and collaborative project management.
What are some successful projects you have implemented to simplify supplier quality?
Outgoing quality [AQL] specifications for supplier's final test and inspection
DHR review and approval before releasing the lot
Supplier audits and/or understanding their QMS/processes
Rank the following supplier quality practices. 1 = Our company's biggest improvement area. 5 = Our company has mastered this!
Supplier audits 4
Supplier development 4
Supplier monitoring 4
Supplier collaboration 4
Sub-tier supplier management 4