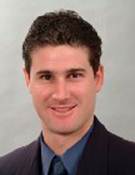 Guy Lynch
North America Supplier Quality Director
GENERAL MOTORS
Guy Lynch was appointed Supplier Quality Director of General Motors North America effective November 10, 2013. He is responsible for advanced and current quality performance of suppliers in the US and Canada shipping to GM manufacturing locations globally, focused on Body and Chassis systems. Prior to his current position, Guy served as Supplier Quality Director GM International Operations since August 2011, and as Supplier Quality Director, GM Korea since January 2010. In these roles, he was responsible for the advanced and current quality performance of all Korean suppliers to GM plants globally initially, and subsequently the quality performance of all suppliers across Russia, Africa, Asia and Oceania shipping to GM plants globally.
Guy will be one of the distinguished speakers at the 2nd Annual Medical Device Supplier Quality Conference.
Why is the 2nd Annual Medical Device Supplier Quality Conference important to quality executives?
At its core, quality improvement is about engaging people to drive continuous improvement. The opportunity to engage peers from any industry, to share and learn from the ideas and actions that have enabled their successes or culminated in failures, can only accelerate the continuous improvement process.
What initiatives are on the horizon at your organization for supplier quality in 2015?
Institutionalizing the linkages between the customer requirement, the product design and the manufacturing execution.
How has supplier quality evolved in the last several years?
Significantly more focus on developing lasting partnerships to drive ongoing continuous improvement versus short term results.
What are three key components that every quality agreement should have?
Clear documentation of expectations for control of:
Key manufacturing processes
Key product features
The manufacturing environment
What is one successful communication strategy you have implemented with suppliers?
New product launch newsletters.
Can you describe a supplier development initiative that has been mutually beneficial for your supplier and your organization?
GMs Supplier Quality Excellence Awards.