Gilad Langer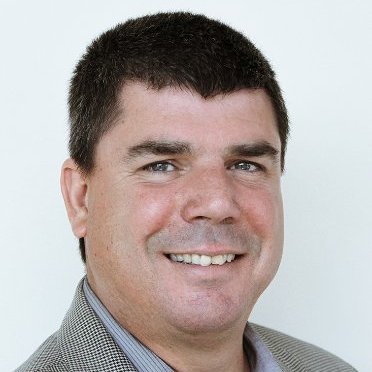 Director of Automation & MIS
NNE
Gilad is an accomplished business leader with a broad technical knowledge and strategic perspective. He has 25+ years of experience from different roles in complex engineering projects including project management, implementation, team building, strategy development, research, and support of mission critical operations.
Gilad will be one of the distinguished speakers at the 2nd Annual Pharmaceutical Manufacturing Execution Systems Conference.
Why is the 2nd Annual Manufacturing Execution Systems Conference important to manufacturing teams?
It's really important to hear what others are doing in MES like review by exception "RBE" or how to properly evaluate software. Learning what level of sophistication really exists versus what the software promises out-of-the-box. To learn from others what effort and priority a company requires to implement an MES. Find key elements of what makes a successful project and what failures others have experienced so you can learn from them. Gain realistic expectations. Learn strategy planning for developing business cases of new or existing systems.
Even experienced people will learn new valuable methods and best practices.
How has MES evolved in the last several years?
It has evolved very little. Focus of most pharma MES is to add recipe functionality to increase the ability of their products to support processes with out of the box functionality. The focus is to increase deployment efficiencies and minimize customizations. I think the IIoT movement is starting to rear it's head, but pharma as usual is completely uninterested in it as of now.
How can manufacturers utilize vendors for implementing MES?
Well that's where we come in! As service integrators NNE has deep knowledge and expertise in MES software vendors. We can help facilitate compromises between customer user requirements and vendor software capabilities. By understanding the software constraints and designs of each major MES vendor we can communicate and harmonize customers and vendors during evaluations, implementations, or upgrades. Strategy before technology is key to success and we can help customers develop strategies for single site or global sites.
How do you see MES evolving over the next 5-10 years?
"Smart Factory" aka manufacturing 4.0 which includes cloud services that enable software, infrastructure, or platform as a service to relieve pharma/biotech companies of the heavy burden of data centers and security. Industrial internet of things IIoT. MES software and operations will start to embrace these technologies for key benefits such as faster deployments, reduced risks of back up and disaster recovery incidences, and greater access to mobile users and locations. Analytics in turning variety of data, the volume of data, and the velocity of data into meaningful dashboards to make decisions in real-time.
Why is this conference important to you as an industry leader?
As MES service integrators in automation it's important for us to stay connected with industry and contribute to the MES knowledge base. We maintain unbiased and object knowledge about the MES vendors and software capabilities. In this way we do our part to help pharma/biotech better serve their patients.
If you had to describe MES in one word, what would it be?
Ha ha ha (smiling) "Marriage" comes to mind. Both require patience, nurture, and compromise. Both marriage and MES require harmony with extended family and friends. A successful MES and a marriage can support multiple generations.
What topics are you most excited about for the conference program this year?
PANEL DISCUSSION: PROS & CONS OF INTEGRATING MES IN EXISTING CONTROL SYSTEMS
What are the "key takeaways" for your presentation/panel discussion?
Understanding of the importance of "readiness" for an MES implementation or upgrade
Success is dependent on aligning business value to technical value
Are there any blogs, forums, industry associations that you follow in relation to MES?
CBI MES and International Society of Pharmaceutical Engineers (ISPE) is a great forum to learn about MES. The Good Automation Manufacturing Practice 5 (GAMP5) and MES guide books are essential collective knowledge written by the experts in the pharma industry and great source for anyone thinking about MES. We also attend the user groups of the vendors.