8th Annual EU Medical Device and Diagnostic Reimbursement and Market Access Conference Speaker Interview
Franziska Preissing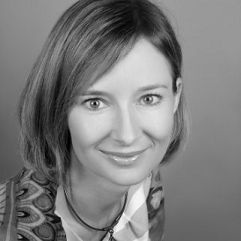 Senior Manager Reimbursement & Health Economics
CytoSorbents Europe GmbH
Franziska will be one of the distinguished presenters at the 8th Annual EU Medical Device and Diagnostic Reimbursement and Market Access Conference.
How many years have you been in the industry?
I have worked for more than 10 years in the medical device industry.
What trends or regulatory shifts have most impacted your role in the past 5 to 10 years?
The rising awareness that reimbursement is a very crucial element, to be considered at a very early stage for driving a product or therapy's success!
Why do you believe that the Q1 8th EU Device & Diagnostic Reimbursement & Market Access Conference is important?
Although reimbursement is a precondition for a successful business, the knowledge inside companies is still (too) few and the reimbursement landscapes are, at the same time, very complex with huge national differences.
Which session(s) from this program are you most looking forward to attending?
The speakers of the national authorities but also single case studies.
What do you hope attendees will take away from your presentation, workshop or panel discussion?
To have a better understanding how innovative inpatient medical devices can enter the reimbursement process in Germany.
What inspires your passion and/or interest for medical technology reimbursement & market access and/or healthcare?
It is a challenging task as the reimbursement landscapes are so complex. The collaboration internally between medical, regulatory and sales as well as externally with customers, local partners and authorities is challenging but great fun as well. At the end we enable a (new) therapy to be applied in clinical routine for the benefit of all patients, that's really motivating.