Erika Bawor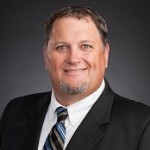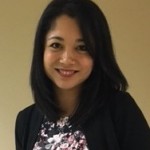 Sterilization Engineer
Arthrex
Tim Thompson
Operations Manager for Sterilization
Arthrex
Erika Bawor is a Sterilization Engineer at Arthrex, an orthopedic medical device manufacturer located in Naples, FL. She manages technical support and validation activities for ethylene oxide sterilization. She has 9 years of experience in the medical device industry primarily focused on microbiology, laboratory testing, quality assurance, and all major sterilization modalities with previous positions at Bausch & Lomb and Stryker.
Tim Thompson is the Operations Manager for Sterilization at Arthrex, an orthopedic medical device manufacturer located in Naples, FL. He has 18 years of medical device background including manufacturing, all major sterilization modalities, microbiology, environmental control and facility operation. His tenure includes time with Sterigenics, W.L. Gore and Associates and Medtronic.
Erika and Tim will be two of the distinguished speakers at the Medical Device Sterilization and Microbiology Conference.
Why is the Medical Device Sterilization & Microbiology Conference important for sterilization executives at medical device companies?
To keep up with industry trends and advancements.
Are there any sessions or topics you're looking forward to discussing at the conference?
Outside the US regulatory updates.
What do you hope attendees will take away from your session?
A more in-depth understanding of evaluating sterility positives.
From your perspective, what are the top 3 external factors affecting sterilization executives today?
The decision on whether or not to contract out sterilization
Choosing the right modality for specific device materials
Regulatory changes
What initiatives are on the horizon for your team in 2016?
Cycle optimization
Parametric release
Safety training
Finally, how do you see the future of sterilization practices evolving?
The future will evolve around the industry transformation regarding regulatory and environmental changes. Those changes will continue to drive lower residuals and friendly, green operations while at the same time attempting to drive faster turn times and lower costs.