Eric Steen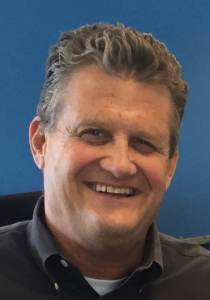 Chief Executive Officer
InfuSystem Holdings, Inc.
Eric K. Steen is the President and CEO of InfuSystem Holdings Inc. (NYSE – INFU), a leading provider and supplier of infusion pumps and services.  Previously, Mr. Steen served on the Management Board of B. Braun Medical North America (2004 – 2012). As its Chief Marketing Officer, Mr. Steen was the primary commercial officer for B.Braun's $1.5 billion medical device, pharmaceutical, and services organizations. While Senior Vice President of Sales at B.Braun, operating income grew by $90 million. Mr. Steen also led a B.Braun-owned company (Central Admixture Pharmacy Services), growing from a fledgling start-up company to having $150 million in sales.
Eric will be one of the distinguished speakers at the 8th Annual Life Science Chief Executive Officer Forum.
Why is the 8th Annual Life Science CEO Forum important for C-suite executives?
To learn is to grow. It is important to get out of the weeds and take a look at the bigger picture including the current trends and issues in the rapidly evolving Life Sciences industry.
What is one thing you hope to learn or discuss with your peers at the forum ?
A key strategic initiative at InfuSystem is connecting electronically with our provider customers. I am interesting to learn what others are doing and discussing how the platforms that we have developed for our Oncology, Home Infusion, Surgical and Long Term Care customers might be leveraged by new partners.
What company initiatives are on the horizon for your team in 2017?
Our number one initiative in 2017 is to leverage the Information Technology investments we have made through redesigned work flows and growing our  targeted segments though our automated Electronic Medical Records integration, asset tracking and inventory management system, web portal for equipment life cycle management, on-line ordering for hospitals, physician practices and direct to patient and physician/clinician dashboard for patient metrics including capturing pain scores for HCAHPS.
What do you believe are the 3 biggest factors impacting the life science industry today?
Payor perception and reimbursement trends both commercial and government.
Compliance with regulations be they FDA, CMS, JACHO, State Boards of Pharmacy and Health and the list goes on and on.
Recruitment, retention and development of talent.
What are the greatest opportunities for life science companies over the next 5 years?
Genomics/biomarkers, Connecting the stakeholders through Information Technology and advancements in prevention as a healthcare cost reduction strategy.
From a leadership standpoint, where do you draw your inspiration?
Healthcare is an industry that is naturally inspiring, if you can't go to work every morning being energized by participating in work that returns people to health, save lives and increases the quality of life you may not be focused on the right things.
If you could describe your company in one word, what would that be?
I can't do it in one word, but our brand promise is "Infusion Made Easy" and that sums things up pretty well in three words.