Edward Engelhard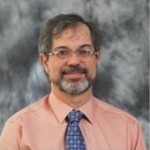 Vice President, Corporate Quality
SOLAR ATMOSPHERES
Edward Engelhard, Vice President of Corporate Quality was formerly the President of Owego Heat Treat in Apalachin, New York. The company was started by his grandfather in 1952 and is the place where Mr. Engelhard honed his knowledge for over 40 years in metallurgy, heat treating and its related quality systems.  Mr. Engelhard holds a B.S. in Metallurgy and Materials Science from Lehigh University. He is a member of ASM International and SAE International and an award-winning member of Nadcap. He has long experience in aerospace and other high value product commercial heat treating, including medical device components for the last 5 years of his tenure at Solar Atmospheres Inc.. Solar Atmospheres obtained the first MedAccred accreditation in 2015.
Edward will be one of the distinguished speakers at the 5th Semi-Annual Medical Device Supplier Quality Conference and 6th Semi-Annual Medical Device Supplier Quality Conference.
Why is the Medical Device Supplier Quality Conference important for SQA executives? 
Suppliers and their customers always benefit from the free exchange of ideas, concerns and interests in a third party setting. Suppliers gain a better idea of what their customers expect and customers come to appreciate what suppliers have to do in order to meet expectations. Events like this bring knowledge and transparency to both parties.
What is one thing you hope to learn or discuss with your peers at this conference?
The benefits of better integrated industry management of the supply base in order to produce world-class trouble-free components for medical devices.
What supplier quality initiatives are on the horizon for your team in 2017? 
Improved process validation compliance, and to add scope (brazing) to our MedAccred accreditation.
How is your team preparing for the transition to the new ISO 13485:2016? 
We are AS9100 registered and in the middle of the change to the recently released D revision. After we clear that hurdle we may visit the possibility of obtaining ISO13485 registration.
How can supplier quality teams better collaborate with suppliers?
Recognize the talent pool that exists in all good suppliers and bring them into the device or component design stage earlier in the product and process design and development phase.