Doreen Taylor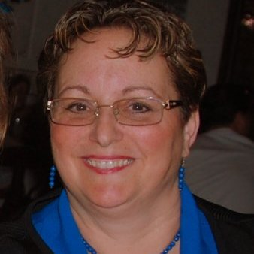 Sr. Supplier Quality Manager
Haemonetics
Doreen Taylor is currently a Sr. Supplier Quality Manager at Haemonetics with global responsibility for Contract Manufacturing and Supplier Quality. Doreen has received a Master's Degree from Regis College in Medical Product Regulations and a Masters Certificate in Health Administration. She has also received a BSEE from Worcester Polytechnic Institute and an Operations Management certificate from Northeastern.
Doreen will be one of the distinguished speakers at the 5th Semi-Annual Medical Device Supplier Quality Conference and 6th Semi-Annual Medical Device Supplier Quality Conference.
Why is the Medical Device Supplier Quality Conference important for SQA executives?
It is a forum for sharing best practices and emerging regulations.
What is one thing you hope to learn or discuss with your peers at this conference?
The new requirements for multiple audits, as our external certification costs are growing exponentially.
What supplier quality initiatives are on the horizon for your team in 2017?
We are driving for continuous improvements to drive out non or low value work. Using risk to focus on the most important things.
How is your team preparing for the transition to the new ISO 13485:2016?
In-house training and updating our SOPs.
How can supplier quality teams better collaborate with suppliers?
Through strategic business reviews and discussions about new product development where we can engage them sooner.
Have you recently completed a project that has streamlined your supplier quality practices? If so, give a brief description of the project and its results.
We have utilized system data extractions to load our supplier scorecards versus individually doing these data lookups manually for each supplier. Reducing our time to complete scorecards and improving the accuracy of them, allowing us to focus our time on what needs to be done to create action plans for each supplier that need improvements.