Semi-Annual Medical Device Supplier Quality Conference: Speaker Interview
David Festa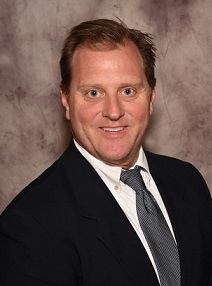 Supplier Quality Manager
CooperSurgical
David Festa is currently the Supplier Quality manager for CooperSurgical overseeing the implementation of the global supply base policy. CooperSurgical Inc., a wholly owned  subsidiary of The Cooper Companies which also includes CooperVision, is dedicated to women's healthcare by providing medical devices, instruments and disposable products for the OB/GYN setting, Assisted Reproductive Technology and Neo-Natal care. He has been with CSI for 4.5 years of his 17+ years in the medical device manufacturing arena.
David will be one of the distinguished speakers at the 5th Semi-Annual Medical Device Supplier Quality Conference and 6th Semi-Annual Medical Device Supplier Quality Conference.
Why is the Medical Device Supplier Quality Conference important for SQA executives?
These conferences are important for SQA executives and Supply Chain professionals in the Med device world because it provides a great venue to interact and learn about best practices at large and small medical device manufacturing companies. The size and number of attendees lends itself well to the interaction and collaboration needed to really understand a concept or program being presented.
What supplier quality initiatives are on the horizon for your team in 2017?
One of the major initiative we have this year is the global harmonization of our supplier program which includes aligning elements of our supplier quality management throughout our facilities around the world.
How can supplier quality teams better collaborate with suppliers?
Collaboration is key between supplier quality and suppliers. The advancement of technology for the information exchange and retention is key.