Damy Patel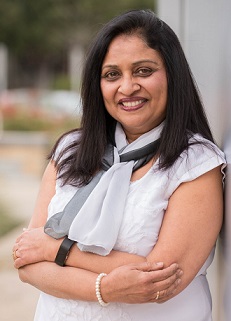 Senior Manager, Supplier Quality & Incoming Inspection
VARIAN MEDICAL SYSTEMS
Damy Patel is responsible for Supplier Quality and Incoming Inspection at Varian Medical Systems, a leader in development of complex systems for radiation oncology treatments. Since joining the company 2 years ago she built a brand new global end to end system for Supplier Management. Currently she is in the process of re-building Incoming inspection to improve compliance, processes and efficiencies. Before joining Varian, Damy was with Johnson and Johnson in various positions including Supplier Quality, Incoming Inspection, Product Quality and Compliant Handling. She was involved in outsourcing production to Asia, integrating new acquisitions and was involved in developing global supplier quality standards for the Medical Device and Diagnostics division.
Damy will be one of the distinguished speakers at the 6th Semi-Annual Medical Device Supplier Quality Conference.
Why is the Medical Device Supplier Quality Conference important for SQA executives?
I am very excited about this conference because it will be a great forum for sharing best practices across different companies and industries, understanding the changes and implications of regulations. It will provide opportunity for discussing the common challenges with peers and above all the networking opportunity will be very valuable .
What is one thing you hope to learn or discuss with your peers at this conference?
Get better understanding of MedAccred program
What supplier quality initiatives are on the horizon for your team in 2017?
We are implementing a system for doing Supplier lifecycle management through an interactive supplier portal. Phase 2 will include SCARS and Supplier audits.
How is your team preparing for the transition to the new ISO 13485:2016?
We think we are pretty much covered but are updating our procedures to ensure that the changes in ISO13485 are clearly addressed.
How can supplier quality teams better collaborate with suppliers?
Through having clear requirements and understanding of expectations and building strong partnerships and relationships.
Have you recently completed a project that has streamlined your supplier quality practices?
If so, give a brief description of the project and its results. In 2016 we launched a brand new Supplier Management system that includes, Supplier Selection, Evaluation Re-evaluation, Disengagement, Audits, SCARS and Performance monitoring based on the GHTF recommendations, the companies needs and Regulatory requirements. As we learn we are streamlining and improving the processes. In addition the supplier portal described above will be very beneficial as it will avoid the back and forth sending of documents through e-mails and help with the records and supplier files maintenance and with metrics and reporting..