Christophe Deneux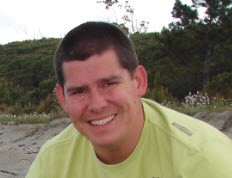 WW Sterilization Program Manager
Becton Dickinson
Christophe has over 18 years' experience in sterilization industry, ethylene oxide subject matter expert, translating regulatory, quality and technical requirements into practical solutions. Christophe started his career in 1998 as Quality Manager for Sterigenics Rantigny. 3 years later, he was acting as Business Support (validation) for Sterigenics France. Before leaving the company, he was Operation manager, dealing with safety, quality and delay for the ethylene oxide sterilization process. In 2007, Christophe joined Becton Dickinson as WW Sterilization Engineer for the Pharmaceutical Systems business unit. He is currently WW Sterilization Program Manager at BD and is responsible for supporting all sterilization modalities in the North America East region. He also has responsibilities for the development of new products, the evaluation of new sterilization technologies and the sharing of best practices for the ethylene oxide process.
Christophe will be one of the distinguished speakers at the Medical Device Sterilization and Microbiology Conference.
Why is the Medical Device Sterilization & Microbiology Conference important for sterilization executives at medical device companies?
Working in a high regulated environment as Medical Device is, is a challenge for all of us every day. MDS&M is a great opportunity for learning, sharing and networking with people who have the same concerns.
Are there any sessions or topics you're looking forward to discussing at the conference?
Innovation and sterilization: how to make it happen?
What do you hope attendees will take away from your session?
A better understanding of the ANSM position and the impact to the industry.
From your perspective, what are the top 3 external factors affecting sterilization executives today?
Innovation and the new challenges associated to it, regulations and the change in the health system organization.
What initiatives are on the horizon for your team in 2016?
Process improvement, new product launch.
Finally, how do you see the future of sterilization practices evolving?
The future of sterilization is probably in the inline sterilization processing or the sterilization on demand.