Carlos Santos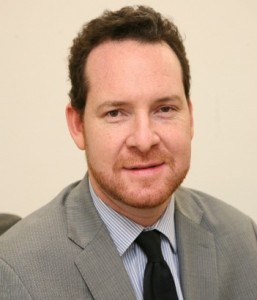 Area Finance Director – Latin America
AstraZeneca
As Area Finance Director, Carlos provides leadership to the Finance function with in the LatAm Area, a USD 700m + region with approx. 1,600 employees. Carlos has over 20 years of experience and a track record of success in leading core finance responsibilities across industries and geographies. Prior to joining AZ, he held the role of LATAM CFO at Merck Serono,  during his 7 year career at Alcon Novartis Division, he held roles such as  EURMEA Head of Business Planning and Analysis,  EURMEA Regional CFO and Brazil CFO. During his 8 year career at Intel Corporation he held the positions of LATAM CFO, EURMEA Treasury Manager and EURMEA FP&A Manager. He also worked with KPMG Corporate Finance M&A Advisory in the UK, and Nestle in Venezuela.
Carlos will be one of the distinguished speakers at the 9th Semi-Annual Life Science Financial Forum.
Why is the 9th Semi-Annual Life Science Financial Forum important for finance executives?
It is a great networking event were current challenges facing the finance profession are discussed openly and where best practices are shared. In addition, there is opportunity to meet vendors that offer solutions relevant to the audience.
What initiatives are on the horizon for your team in 2016-2017?
Our main initiatives are: Finance Transformation by delivering cost efficient and standardized financial services on a global scale and across businesses, maximizing cash flow generation and allocation of resources to maximize growth opportunities in the marketplace.
What external factors & stakeholders do you believe will greatly impact the industry over the next 5 years?
The Pharma industry will be challenged by mega trends, such as increased price pressure & cost containment from governments/payers as these players look to extend coverage within existing or even reduced budgets. Patent expiries putting pressure on revenues, as a result increasing the pace of bringing successful innovative therapies to market, thus requiring increased investment in R&D and Access. Lastly, further industry consolidation around key growth therapeutic areas will make for a very competitive environment.
What are 3 key characteristics/competencies you look for when hiring finance talent?
The profile of a successful finance professional has evolved over time where a strong technical foundation is taken as a given. The characteristics I look for are sound business acumen and judgement, ability to problem solve and communicate effectively in a multiple stakeholder and high complexity setting, strong ethical standing and resilience. It's a tall order and this is what makes the profession so rewarding.
What is one thing you hope to learn or discuss with your peers at the 9th Semi-Annual Life Science Financial Forum?
The agenda is full of interesting topics and my goal is to take away best practices that I can apply in my current challenges and learn from others experiences.