Brandon Gosiengfiao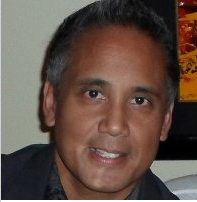 Senior Engineer, Supplier Quality
St. Jude Medical
Brandon Gosiengfiao has worked in the Medical Device industry regulated by the FDA per 21 CFR Part 820 for over 12+ years. His professional career in Quality Engineering includes the following medical device companies:  Abbott Vascular (formerly Guidant), ExtruMed (supplier of medical device tubing), CareFusion (formerly Cardinal Health), Boston Scientific (formerly Cameron Health) and presently St. Jude Medical as a Senior Engineer, Supplier Quality. Brandon has worked in quality engineering in areas including production and process controls, design planning and controls and currently in supplier controls for St. Jude Medical.
Brandon will be one of the distinguished speakers at the 3rd Annual Medical Device Supplier Quality Conference.
Why is the 3rd Annual Medical Device Supplier Quality Conference important for quality executives?
The conference will provide insight from experts working in the medical device supplier quality as it relates to topics in the field. The challenges and solutions presented will help us apply to our jobs as part of our continuous improvement.
What initiatives are on the horizon for your team in 2016?
Improving supplier relations and incoming quality.
In what ways have you made collaboration with suppliers a reality?
Establishing weekly meeting with suppliers having quality issues. Discuss NCMR issues, status of investigations and root cause. Assist in helping them perform investigations to ensure corrective actions are adequate. Follow up on activities regarding assigned SCAR's ensuring suppliers complete their tasks in a timely manner.
What are 3 key warning signs you look for when partnering with a supplier?
Quality System certified too
Resources and skill set
Meeting both Supplier Assessment requirements, Quality Agreement requirements and cost
How do you see supplier quality evolving over the next 5-10 years?
It will be evolved in a way in which the supplier will be an extension of the customer similar to being part of the customer, that shares common knowledge and procedures more efficiently. Continuous improvement will always be constant with suppliers to improve incoming quality of parts and also drive cost of parts down. The supplier will always be the subject matter experts providing advice on their process. Supplier quality group will provide the leadership and quality tools.
Rank the following supplier quality practices. 1 = Our company's biggest improvement area. 5 = Our company has mastered this!
Supplier audits 3
Supplier development 5
Supplier monitoring 2
Supplier collaboration 1
Sub-tier supplier management 4