Beth Zaharoff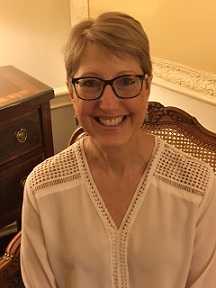 Director, Patient Focused Drug Development
TESARO
Beth joined the Clinical Operations Department at TESARO in January, 2014. Before that, Beth worked as the Associate Director, Medical Affairs for Spectrum Pharmaceuticals and as an MSL for MedImmune, MGI Pharma and Allos. She spent 4 years as the Manager, Oncology Operations and Clinical Trials at New England Medical Center. It was during that time that a close friend was diagnosed with AML and she decided to spend the rest of her career (and then some) working in cancer research.  Beth worked as the IRB Administrator at Boston City Hospital where she found her passion for clinical research.
Beth will be one of the distinguished speakers at the 2nd Annual Patient Centric Clinical Research: Engagement & Innovation Conference.
Why is the Patient Centric Clinical Research Conference important to clinical research professionals?
Few would argue that keeping the patient top of mind as research is being developed is essential. But few know how to begin to accomplish that goal and there is no tried and true blueprint to follow. Discussing best practices with peers is the best way to learn and begin to formulate a plan for our own companies.
What initiatives are on the horizon at your organization towards patient centricity in 2017?
Easing the travel burden for study participants; bringing the patient voice into the development of numerous upcoming trials; speaking on patient centricity at investigator meetings.
How has patient centricity evolved in the last several years?
Patient centricity has become a topic for discussion where it previously had not been considered. That in itself is a step forward. The next step is for all of us to walk the talk.
What kind of content or communication do you believe sparks a patients interest?
Simplifying the language we use for CT.gov listings would surely help to spark interest. I also believe that study materials that are truly written with the participant in mind, showing partnership and appreciation will go a long way.
When it comes to reaching different demographics of your patients, which sector(s) will you be paying more attention to in 2017?
Those in medically underserved communities who might not otherwise have the opportunity to participate in a clinical trial.