Ben Marzouk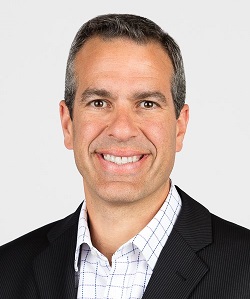 Senior Finance Director
Allergan
Ben Marzouk is a Senior Finance Director at Allergan with over 10 years of experience in the pharmaceutical and medical device space. Proven record of sound financial guidance in a complex, globally charged matrix setting, and a driver of operational and financial efficiency within a multi-billion dollar organization. Ben has been involved in numerous product launches, M&A activities, and product pricing. Ben holds a Bachelor of Arts from UCLA and a Masters of Business Administration from the UCLA Anderson School of Management.
Ben will be one of the distinguished speakers at the 9th Semi-Annual Life Science Financial Forum.
Why is the 9th Semi-Annual Life Science Financial Forum important for finance executives?
Critical to understand what is going on in the industry. It's a good pulse check to see if your company is aware of the latest trends.
What initiatives are on the horizon for your team in 2016-2017? 
Treatment costs for patients and the entire system.
What external factors & stakeholders do you believe will greatly impact the industry over the next 5 years? 
Reimbursement pressures and FDA approvals.
What are 3 key characteristics/competencies you look for when hiring finance talent?
Attitude
Motivation
Adaptability
What is one thing you hope to learn or discuss with your peers at the 9th Semi-Annual Life Science Financial Forum?
Healthcare landscape changes.