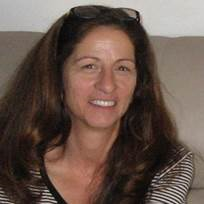 Barbara Adrean
Director of Quality Assurance
EPIC RESEARCH AND DIAGNOSTICS
Ms. Adrean is a Quality Systems professional with 15 years of experience in creating and improving detailed quality systems. Her experience encompasses medical device and semiconductor device manufacturing, focusing on ISO Certification and FDA compliance. Ms. Adrean spent 10 years of her career as an equipment engineer and has a strong understanding of the hardware and software aspects involved in ensuring a strong manufacturing interface with the quality system. In addition to her engineering roles, Ms. Adrean spent time at West Pharmaceutical and MedPlast, Inc. putting ISO 13485 and ISO 14644 policies in place, and becoming a certified auditor in the process. Ms. Adrean has a B.S. in Electronic Engineering from DeVry Institute of Technology, and a Masters of Business Administration from Grand Canyon University.
Barbara will be one of the distinguished speakers at the 6th Annual Diagnostic Quality Assurance Conference.
Why is the 6th Annual Diagnostic Quality Assurance Conference important for quality assurance executives?
Every day we are focused on our own company goals and quality framework, yet as quality executives we have to look ahead. This QA conference has been a good source for collaboration with similar professionals, where we can discuss the FDA perspective on new technologies and other industry approaches.
What initiatives are on the horizon at your organization for the quality assurance department in 2015-2016?
We are very excited about starting several clinical trials for specific intended uses of our device. We should also complete ISO 13485 certification before the end of the year. In preparation, our QA team is working with engineering and manufacturing to implement a more robust ISO compliant quality system.
Are there any sessions or topics you're looking forward to discussing at this year's conference?
I'm looking forward to discussing the upcoming changes to ISO 13485 made to the standard in 2015. I share the opinion of other QA professionals I've read that some of the changes are unclear, and I look forward to discussing others' interpretations and insights.
How has your organization improved risk management within the quality assurance department?
We now incorporate risk assessment into the design flow in very specific ways, at very specific points. We also train our engineers and quality personnel on what's expected in these defined risk assessments, and why we do them. We continue ongoing focus on root cause analysis, continuous improvement activities, and of course the daily quality tools such as the CAPA system to mitigate risk.
How do you believe that advanced technologies impact quality management systems?
Technologies in device design are changing quickly, and it has always been a challenge to keep manual systems up to date with device design. Quality management systems play an important role in staying on top of not only design changes, but regulatory standard and organizational changes as well. The more advanced the technology, the better a QMS core set-up has to be, so that all risk mitigation, regulatory follow-through, and continuous improvement gets captured.
And finally, what keeps you up at night?
Like most diagnostic medical devices, our capabilities and our research saves lives. Most quality professionals who work with the FDA know that they are very particular in their approach to regulatory compliance, and it is not always clear with new technologies what the FDA perspective will be. So our team does everything we can to anticipate, cover all the bases, and work with our consulting partners. So a life-saving technology not coming to market because of a regulatory technicality is what keeps me up at night.