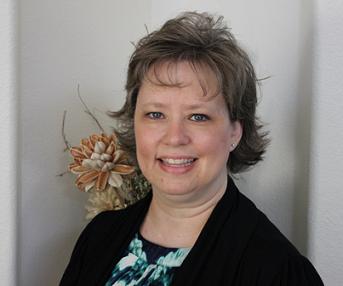 Andrea Miller
Quality Assurance Director
EPIC RESEARCH AND DIAGNOSTICS
Ms. Miller has over 20 years of quality assurance experience in medical device manufacturing including positions at international device manufacturers such CR Bard, Inc. and DJO Global Inc. Currently, she is working for a start-up medical device manufacturer with responsibility for the development of a compliant quality system which ensures that the company meets all customer expectations and regulatory requirements.
Describe a QA initiative you will be focusing on in 2014.
2014 is about obtaining regulatory clearance to sell our innovative medical device, the ClearView System.  We have a challenging regulatory path ahead of us as we are anticipating a de Novo submission to the FDA later this year.  In addition, we are focused on completing all design control activities in the development of this device in order to be able to manufacture and sell the device once clearance has been obtained.
How do you see the quality assurance role evolving over the next 5 years?
I believe that quality assurance is becoming more integrated into the business model.  As risk adversity continues to invade our regulatory space and technology continues to grow at a rapid pace, quality assurance activities are the methods to ensure that growth maintains a consistent pace hopefully preventing regulatory obstacles along the way.
What has been your greatest achievement within your current role?
I am most proud of the regulatory submissions made to the agency.  Our regulatory path has been difficult, however, with tenacious dedication and a keen understanding of the requirements, we have been able to provide the documentation required by the FDA.  This accomplishment in a small, start-up environment with very limited resources is very rewarding.
How is your team adapting to changing regulations worldwide?
Because our team is so small and with little regulatory experience, we have been significantly challenged by the changing regulations.  Worldwide changes haven't impacted us as much because our scope is currently limited to the US market.  However, as that process continues to move at a slow pace, we've begun to reach out to other markets.  We've not found the path easier in these other markets either.  This is a reflection of the changing worldwide environment.  It is a significant challenge to a resource constrained start-up company.
What keeps you up at night?
Our small business environment is very dedicated to bringing the technology to the market.  The obstacles presented by the risk adversity in the regulatory agencies and maintaining funding long enough to reach the market is what keeps me up at night.  When resources are constrained, compliance to regulations suffer requiring that we constantly walk a tightrope, balancing compliance and funding.  I'm ever fearful I've tread too close to falling off.
What are you most looking forward to regarding the 5th Annual Diagnostic Quality Assurance Conference?
I'm looking forward to the opportunity to listen to great speakers on timely topics.  I work in a very small environment (less than 10 employees) where I am the only staff member with medical device manufacturing experience.  This can be challenging when there is no sounding board for bouncing ideas and regulatory and quality system challenges around.  The opportunity to network and see outside the scope of my everyday responsibilities will be refreshing and, hopefully, educational.
Andrea will be one of the distinguished speakers at the 5th Annual Diagnostic Quality Assurance Conference.