Alicia Harmon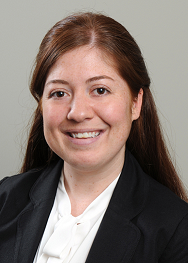 Director, Revenue Cycle Analytics 
Ochsner Health System 
Alicia will be one of the distinguished speakers at the Healthcare Financial Forum.
Why is the Healthcare Financial Forum important for finance executives? 
Now more than ever is it important to optimize your revenue on all services performed and this forum provides the opportunity to network with other organizations and learn from best practices; as well as sharing exciting optimization/efficiency processes we have realized.
What is one thing you hope to learn or discuss with your peers at the Healthcare Financial Forum? 
I am interested in hearing how other organizations are tackling physician underpayments. I am also interested in how other facilities are preparing for MACRA.
What initiatives are on the horizon for your team in 2017? 
Making our data more easily accessible, and understandable, by the operational owner; empowering them to make timely business decisions.
From your perspective, how has the role of finance within a hospital or healthcare system changed?
You can't just rely on fee increases in your payor contracts to increase revenue year over year. You have to cut costs and increase efficiencies in all areas of healthcare in order to stay profitable. More specifically, you need to be able to insert predictability into your analysis processes; thus stopping the denials and rework before they happen.
What are the 3 biggest factors impacting finance in the healthcare industry? 
The big 3 are: Medicare reimbursement cuts, increased focus on quality, continuously increasing patient responsibility. However, there is another factor… The misunderstanding of pricing transparency in that the price you see is the gross charge. Consumers need to be educated on the insurance allowable.