Solving the Challenge of Relying on Intermediate Endpoints to Establish the Clinical Utility of Diagnostic Tests: Case Studies
Mark D. Hiatt, Vice President of Medical Affairs
Guardant Health
Recorded on May 14, 2020
In order to be considered favorably in the medical policy of health plans, manufacturers of diagnostic technologies must demonstrate clinical utility using payer-approved frameworks, often based on logical considerations for pharmaceutical products and thus not easily translatable to diagnostic tests. Because diagnostics form a critical basis for therapeutic decisions rather than providing direct treatment, satisfying payer requirements for accuracy and usefulness necessitates careful consideration of endpoints as well as alternate paths to reimbursement. These solutions will be shared in the context of four case studies from the presenter's varied experience in practically promoting novel, yet promising diagnostic technologies as a (a) lab leader, (b) clinical diagnostician, (c) medical benefits manager, and (d) health plan medical director.
PRICING
This webinar is available for download for $249.
TARGETED AUDIENCES
Reimbursement
Market Access
Payer Relations/Strategy
Health Policy
Government Affairs
INDUSTRIES REPRESENTED
Diagnostic
Mark D. Hiatt
Vice President of Medical Affairs
Guardant Health
Mark Hiatt, currently vice president for a precision oncology company, has served as the chief medical executive for a multi-state Blues plan and a national medical benefits manager, and department leader and board member for a regional health system. Dr. Hiatt completed a fellowship in cardiovascular imaging at Stanford University, residency in radiology and master's in Health Evaluation Sciences at the University of Virginia, and MD and MBA with academic distinction at Wake Forest University. He is the Chair of the Greater Salt Lake Chapter of the American Red Cross.
For More Information, Contact: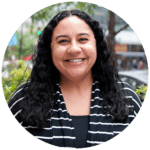 Brooke Akins
Division Director, Life Science Programs
+1 (312) 224-1693 
bakins@q1productions.com​