Regulatory Roundup: Update on Legislative, FDA Policy and Regulatory Trends Affecting Life Science Organizations
Kimberly Belsky, Executive Director, Regulatory Policy & Intelligence
Mallinckrodt Pharmaceuticals
Kendra Martello, JD, Executive Director, Public Policy
Neurocrine Biosciences, Inc.
Recorded on June 9, 2020
Life science organizations must keep up-to-date with policies and new FDA initiatives affecting marketed and emerging products. The goal of accelerating medical product development and creating a robust regulatory strategy that considers opportunities and manages and mitigates risks is critical for a company of any size, particularly during times of crisis. The FDA has demonstrated vital regulatory flexibility during the COVID-19 global pandemic while continuing FDA initiatives such as leveraging the voice of the patient in regulatory decision making, utilizing real world evidence, and evolving policies surrounding cell and gene therapies. Successful teams continuously review legislative and regulatory changes to determine areas of focus for the FDA, to realize potential opportunities, assess how their company might be impacted, and ultimately develop and implement strategies to achieve success.
PRICING
This webinar is available for download for $249.
TARGETED AUDIENCES
Regulatory Intelligence
Regulatory Strategy
Regulatory Policy
Regulatory Affairs
INDUSTRIES REPRESENTED
Life Sciences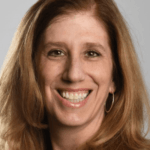 Kimberly Belsky
Executive Director, Regulatory Policy & Intelligence
Mallinckrodt Pharmaceuticals
Kimberly (Kim) Belsky is an experienced leader skilled in innovative and strategic thinking as it relates to a broad range medical products and functional areas. In her current role as Executive Director of Regulatory Policy & Intelligence at Mallinckrodt Pharmaceuticals, she is responsible for assessing changes in the regulatory environment relevant to the company portfolio to identify opportunities and challenges in rare diseases and unmet medical needs. Kim has more than 29 years in the pharmaceutical industry including 19 years in regulatory affairs, that covers a diversity of medical products including Rx drug/biologics, OTCs/Nutritionals/Cosmetics, and medical devices,. Kim holds a master's degree in chemistry from SUNY Stony Brook and has several scientific publications including a recent poster entitled, "The Regulatory Environment for Tissue-Engineered Products for the Treatment of Burns in the United States".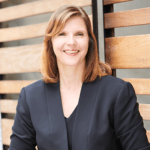 Kendra Martello, JD
Executive Director, Public Policy
Neurocrine Biosciences, Inc.
Kendra is an experienced attorney, advocate, and government affairs professional skilled in strategic counseling, advocacy, legal and policy analysis, and government and regulatory affairs at top tier multi-national law firms and industry-leading trade associations.
She is a successful advocate with experience in Congressional and state testimony and in engaging elected and appointed officials and professional staff in federal and state legislative bodies and executive agencies. She has presented at a multitude of conferences and events, regularly prepares briefings and materials for C-level executives, has worked extensively with third party stakeholders, and has served regularly as a media spokesperson.
In her current role, she is responsible for state and federal policy and corporate social responsibility on behalf of Mallinckrodt Pharmaceuticals, a multibillion dollar specialty pharmaceutical company focused on the mission of Managing Complexity. Improving Lives.  Mallinckrodt provides medicines to address unmet patient needs, particularly in the autoimmune and rare disease area, with a rich 150-year history in developing and marketing products to improve patient's lives.
Kendra received her JD from American University's Washington College of Law and her BA in Political Science from the University of Maryland.  She also serves as the Chair of the Commission for Women in  Alexandria, Virginia, which advises the Mayor and City Council on issues of importance to women and girls in the City.
For More Information, Contact: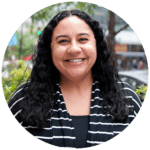 Brooke Akins
Division Director, Life Science Programs
+1 (312) 224-1693 
bakins@q1productions.com​