Executive Leadership Support Forum Miami: Speaker Interview Series
Regina Avalos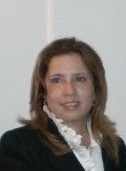 Sr. Executive Assistant to LatAm CAO
CITI
I am currently encompassing the position of Senior Executive Assistant to the Latin America Chief Administrative Officer in Citibank. During my last 9 years in Citi, I have also been working as Executive Assistant to the Latin America Consumer CEO, the Managing Director for Cards and Sales and also to the Managing Director and Retail Head for Latin America.  I started in Citi as Administrative Assistant in the office of the Business Head for International Personal Banking in December of 2006. I have more than 20 years working as Executive Assistant and Human Resources assistant, interacting directly with Senior Officers such as Diplomatic personnel, Vice Presidents, Managing Directors and CEO's.
Regina will be one of the distinguished speakers at the Executive Leadership Support Forum Miami.
Tell us about a career accomplishment of which you're particularly proud?
While working at the US Embassy in El Salvador, my former manager was traveling and there was an emergency at the international airport with some US officers who were in temporary duty and personnel from the local customs were not allowing them to enter the country. This was during the weekend. One of our contacts called me as they knew I would be able to help and I immediately contacted all concerned parties in the Embassy and in the local government. We faxed the documents they needed and the officers were able to enter the country without any problem.
My former manager in the US Embassy San Salvador asked me to be the liaison between our administrative office and some local government entities who were close contacts for issues concerning to immunities and privileges for US diplomatic staff and their families, such as tax exemption cards, diplomatic plates, shipment of household effect, etc. The local staff in these government offices were always very helpful expediting everything in order to avoid further delays with their personal shipments or their tax exemption cards. They always helped and in many cases, they went beyond the call of duty. I asked my manager if it was ok to organize a meeting and give them the recognition they deserved for being always so helpful. I organized a meeting where my manager and other US personnel participated and gave them certificates of appreciation for the extra mile they always went in order to help us. They were very happy for the recognition and I was too. For the achievements in the Embassy in El Salvador, my manager nominated me for Meritorious Honor Awards.
A few years back, one of my former managers asked me to be responsible for coordinating an offsite meeting where representatives and Senior Management from New York and LATAM were going to meet and share experiences. I was responsible for making the conference room reservations, coordinating the video conferences, collecting the Bios, making the appointments to meet with Senior Management in Miami, arranging for all catering and also helping in case of any problem with their travel bookings. Everything went so smoothly and without any disruption that my manager praised my work and not only her, but the other Senior Officers in New York were very happy. They were so satisfied with my work and with the response from everyone that they even sent me flowers and letters of appreciation. My manager was so happy that she asked me to help her in one of their conventions in Mexico and I was able to travel and be part of the event. I was very happy to learn that she trusted me and she was very satisfied with the quality of my work.
Look out for further posts during our Miami Executive Assistant Speaker Interview Series.