Executive Leadership Support Forum Miami: Speaker Interview
Pilar Flores-Saiffe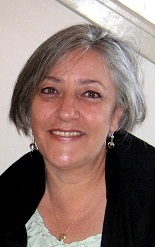 Personal Executive Assistant to Chief Financial Officer
Telefonica Global Solutions
Pilar Flores-Saiffe has a Bachelor's degree in Science of Communications from the Instituto Tecnológico y de Estudios Superiores de Occidente in Guadalajara Mexico. Through her career, she has been a radio and TV advertising Producer, Sales Manager, Global Philanthropy Coordinator, Carrier Relations Specialist and a seasoned Executive Assistant for several high level executives in various industries. She has also volunteered with a few non-profit organizations in the human development area and has been recognized twice as best team player within Habitat for Humanity International. In 2010, Pilar started working with Telefonica, a leader company in the global telecommunications industry as a Carrier Relations Specialist, and in 2012 she became the Personal Executive Assistant to the Global VP of Finance, currently, the CFO of Telefonica Global Solutions.
Pilar will be one of the distinguished speakers at the Executive Leadership Support Forum Miami.
Why is the Executive Leadership Support Forum: Miami important for executive assistants?
Raising-up the image and standard of the back-of-the-stage function of an executive assistant is called for. The world is changing in a very dynamic way, therefore, we should be able to adapt to that transformation and grow with it. This event could trace the various aspects needed by all to enrich and achieve an enhanced support to our executive leaders.
In your mind, what is one tool you can't live without or find especially helpful in your position?
My mobile phone with its applications and gadgets along with the internet.
How do you define success within your role as an executive assistant?
To experience the accomplishment of the wise productivity and effectiveness of my leader's performance, knowing that my grain of creative coordination of his time, contacts and resources, supports his goals and helps him shine!
Independently, what have you done to work towards professional development in the past?
I have read helpful articles and blogs, taken short seminars, internet classes, and listened to different conferences on various themes.
What is one thing you hope to learn or discuss with your peers at the ELS Conference?
I don't like to limit myself to one thing since there must be plenty of things I don't know or use. I would say, to learn different ways of doing something, practical ideas, methods, new trends, about new gadgets, sites, etc. There is always something new to learn.